After deadly school shooting, Santa Fe, Texas, holds evening of prayer and hope
NEWYou can now listen to Fox News articles!
SANTA FE, Texas – The people of Santa Fe, Texas, know they've got some hard days ahead of them.

"This is the beginning of what will be a long process for these families in this community to build themselves back up," said the Rev. Brad Drake, senior pastor of Dayspring Church.
It's been nearly a week since a suspect identified by authorities as 17-year-old Dimitrios Pagourtzis allegedly opened fire on teachers and eight schoolmates at Santa Fe High School, killing 10 people and wounding 13 others.
Drake says many in the community are turning to their faith now more than ever as they work to recover.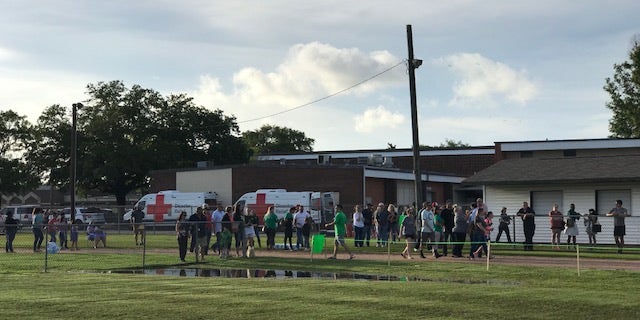 "They are still in shock. We're just a few days into this process, and everyone processes that differently, everyone heals differently," he told Fox News.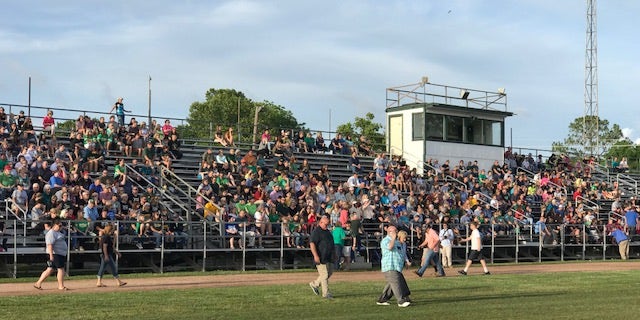 It's exactly why he and religious leaders in Santa Fe and the surrounding area organized an evening of prayer Wednesday. Hundreds gathered at the Santa Fe Junior High football stadium to pray, sing, and listen — as speakers recited passages from the Bible and reiterated messages of hope.

"I hope to encourage others. I hope to offer them support and to offer them some hope, the hope that's in Jesus Christ," said Stephen Wilhite, associate pastor of worship of Arcadia First Baptist Church of Santa Fe.
There's little talk of gun reform. Many say Wednesday's gathering was neither the time nor the place for a conversation like that.
"I don't really want to go on that direction on gun reform. This night is about and healing, and we really just want to encourage and love on the kids and the community right now," Wilhite said.
They say that right now, there's only one thing they're sure of: They'll move forward together.

"What we want to be known for is what you see here, the community gathering together to be strong again," said Cindy Sanders. "We got through [Hurricane] Harvey the same way — gathering together and leaning on each other. And, that's how we'll get through this."