Advocate slams Indiana woman's sentence for feticide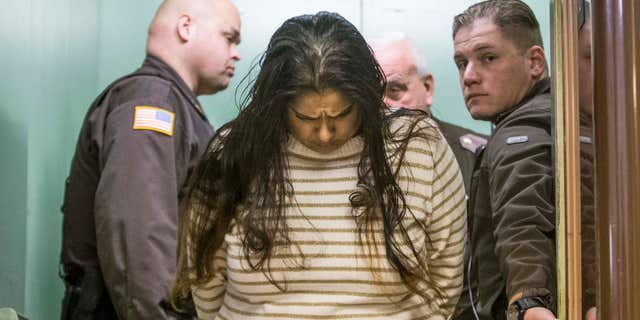 The head of a national advocacy group for pregnant women called the 20-year prison sentence an Indiana woman received in the death of her premature infant cruel and a misuse of the state's feticide law Wednesday.
A judge sentenced 33-year-old Purvi Patel Monday, saying she had abused her position of trust when she gave birth prematurely, threw the baby in the trash and lied to medical personnel about giving birth.
Lynn M. Paltrow, executive director of National Advocates for Pregnant Women, said that Patel's sentence marks the first time in U.S. history a woman has been convicted and sentenced for attempting to end her own pregnancy, despite claims by advocates of feticide laws that they would not be used to criminalize abortion.
"This is quite traumatic and frightening," Paltrow said, adding that more than 35 states have feticide laws that were intended to be used if a woman's fetus was killed by someone else. "Many people would love to see an end to abortion, but a majority of even those people don't want to see women locked up in prison."
Prosecutors claimed Patel took drugs from China to end the abortion because it was more convenient for her than to get it done medically. However, Patel's attorney said that prosecutors never proved that claim.
Patel was found guilty of neglect of a baby and of feticide in February. Indiana defines feticide as a person who terminates a pregnancy with an intention other than to produce a live birth, to remove a dead fetus or to perform a legal abortion. The body was found July 14, 2013 in a trash bin behind her family's restaurant in Mishkawa.
Chief Deputy Prosecutor Mark Roule sought a 30-year sentence for Patel on the neglect charge and 10 years for feticide, saying she failed to seek medical help when the baby was born alive. She was sentenced to 30 years on the neglect charge, with the final 10 years suspended, and ordered to serve a concurrent six-year sentence on the feticide conviction.
Patel has indicated she plans to appeal.
Other women have been charged with feticide for attempting to end their own pregnancies, but none until now had been convicted and sentenced, Paltrow said.
The Associated Press contributed to this report.