Admirers mourn King, pledge to carry on unfinished work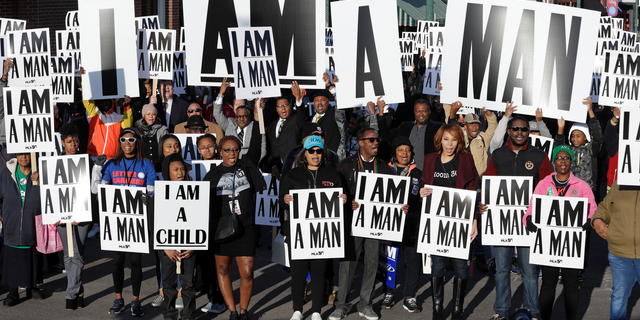 MEMPHIS, Tenn. – Fifty years after a shot killed the Rev. Martin Luther King Jr. in Memphis, freedom rang from the balcony of the Lorraine Motel as a bell tolled 39 times to mark a life cut short by racism.
Admirers grateful for the civil rights icon's life and legacy mourned his loss Wednesday and pledged to carry on his unfinished work to end racial injustice and economic inequality
The Rev. James Lawson led thousands of people in a march in Memphis and said more progress is needed toward King's goal of equality for all.
Speaking in King's hometown of Atlanta, the Rev. Bernice King recalled her father as a great orator whose message of peaceful protest was still vital decades later.