Acting Oakland police chief steps down after two days on the job amid sex scandal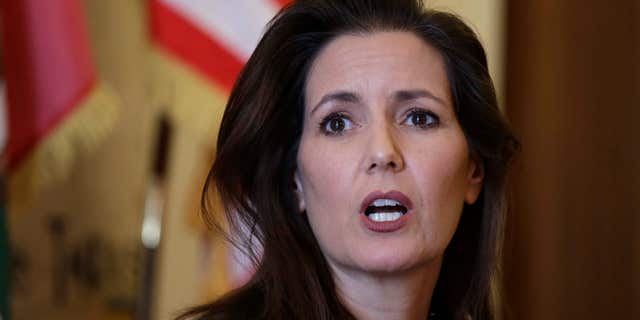 NEWYou can now listen to Fox News articles!
Another Oakland, Calif. police chief stepped down Friday, after just two days on the job amid an ongoing sex scandal that has rocked the department.
Oakland Mayor Libby Schaaf said at a news conference that Acting Police Chief Paul Figueroa would revert back to police captain and resign as acting police chief and assistant.
Figueroa is the third chief to be replaced in the last nine days amid a sex scandal that Schaaf said involved "disgusting allegations" that a number of officers had sex with a teenage prostitute.
Schaaf said at a news conference that her job is to "run a police department, not a frat house."
She appointed Figueroa Wednesday after abruptly removing the interim police chief, Ben Fairow, after learning unspecified information that led her to lose confidence in his ability to run the beleaguered department.
Fairow, previously spent 21 years as an officer in Oakland, was appointed after Chief Sean Whent resigned last Thursday after news of the scandal broke.
An 18-year-old woman has alleged in multiple news media interviews that two dozen current and former officers in five cities had sex with her while she worked as a prostitute. Encounters with three of the officers took place when she was a minor, the woman has said.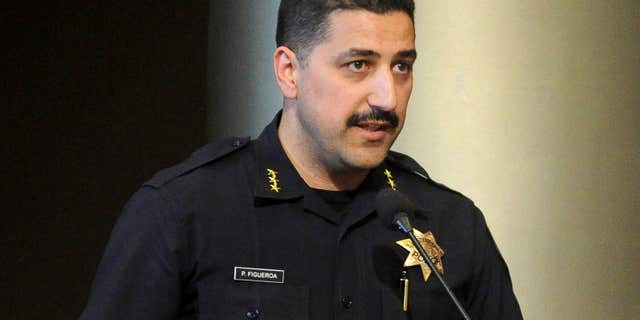 Before his sudden resignation last week, former chief Whent revealed that an Oakland officer's September suicide had led the department's internal affairs division to open an investigation into whether any current officers committed sexual misconduct with a minor.
Officer Brendan O'Brien killed himself a little more than a year after police say his wife, Irma Huerta-Lopez, also took her life. Whent did not specify how O'Brien's suicide led to the sexual misconduct probe.
Two officers with the historically troubled Oakland department have resigned, and three others remain on paid leave in the sex misconduct case.
City Administrator Sabrina Landreth was put in charge of the department, according to KTVU. The commanding staff will now have to report to Landreth.
The mayor also revealed Friday that she plans to "root out this toxic macho culture" within, but not exclusive to the Oakland Police Department.
According to KTVU, Schaaf was referring to a separate investigation involving "African-American" police officers who sent, "inappropriate" racist text messages. She said they weren't acceptable from anyone wearing the badge.
Schaaf insisted that the new texting investigation was separate from the sex scandal and that the investigation should be completed within a week or two.
She said the texting incident wasn't as widespread as the sex scandal.
The Associated Press contributed to this report.