ACLU sues Mississippi over 'religious rights' law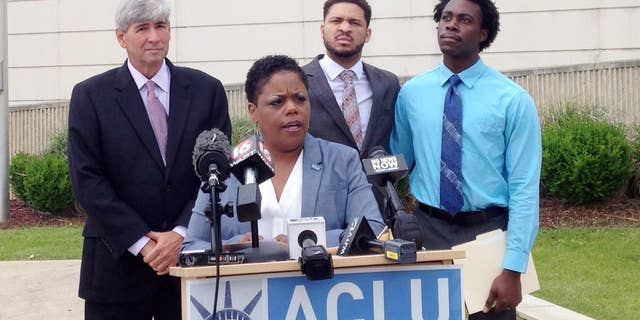 NEWYou can now listen to Fox News articles!
JACKSON, Miss. – The American Civil Liberties Union of Mississippi is suing the state over a law that will allow workers to cite their own religious objections to same-sex marriage to deny services to people.
The suit was filed Monday in U.S. District Court in Jackson.
House Bill 1523 (http://bit.ly/1Mq4DyE ), passed by the Republican-majority Legislature and signed by GOP Gov. Phil Bryant, is set to become law July 1.
It was filed in response to last summer's Supreme Court ruling that effectively legalized same-sex marriage nationwide.
Supporters say the law will protect people's religious belief that marriage should only be between a man and a woman. Opponents say it violates the equal-protection guarantee of the Constitution.