ACLU lawsuit challenges separation of immigrant families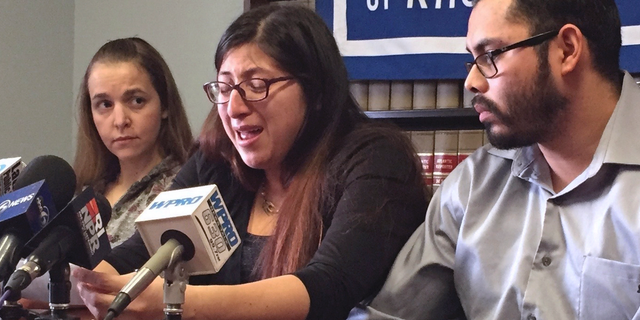 BOSTON – A class-action lawsuit accuses President Donald Trump's administration of illegally detaining immigrants married to U.S. citizens while they pursue lawful immigration status.
The lawsuit was filed late Tuesday by the American Civil Liberties Union of Massachusetts on behalf of immigrants subject to removal orders who have been or fear being separated from the U.S.-citizen spouses when they're detained.
Among them is a Lilian Calderon of Rhode Island who was held when she appeared for a routine interview at the U.S. Citizenship and Immigration Services to discuss her marriage.
The ACLU says the administration is violating the law by detaining and trying to deport people who are following an established process for obtaining lawful immigration status based on their marriages.
An ICE spokesman said it doesn't comment on pending litigation.