Accused child molester among 2 men who broke out of Georgia jail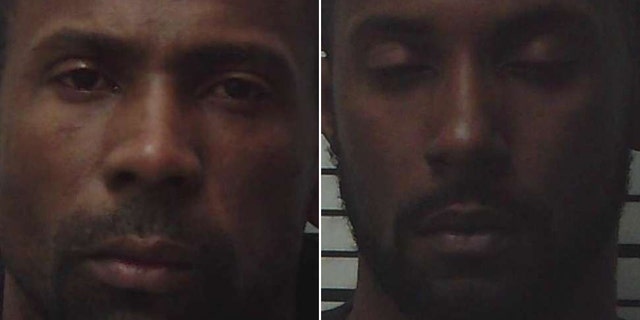 Georgia police are pursuing an accused child molester and a probation violator who escaped from Meriwether County Jail on Tuesday night, FOX5 reported.
Eugene Lamar Mitchell, 34, was being held on charges of incest, statutory rape, aggravated sexual battery, felony burglary, child molestation and aggravated child molestation. Travion Terrell Hall, 29, was being held on a probation violation.
The pair is believed to have executed the breakout around 7:30 p.m. on Tuesday.
"We currently have our patrol deputies, K-9 units and investigators, as well as outside resources searching for these two escapees," Meriwether Sheriff's Chief Deputy Col. Byron Hadley told The Atlanta Journal-Constitution in a statement.
Mitchell was seen in the Rocky Mount area around 11 p.m. on Tuesday wearing a different set of clothing than his jail-issued orange jumpsuit, Hadley said.
The Meriwether County Jail, in Greenville, is about 64 miles southwest of Atlanta.