Accused Army Whistleblower Remains Jailed as Another Leak Hits Washington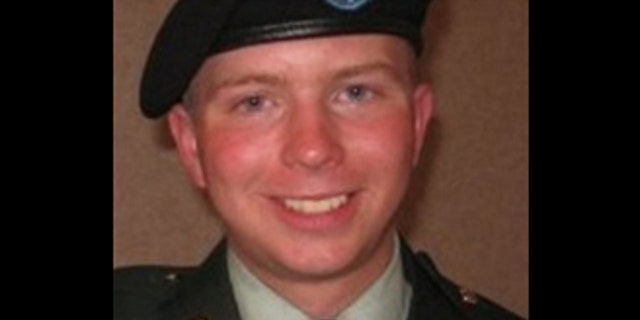 A U.S. Army intelligence analyst charged earlier this month with leaking classified information remained behind bars in Kuwait Monday as the Obama administration and military officials scrambled to assess the damage caused by another leak of some 75,000 classified documents on the Afghanistan war.
Pfc. Bradley Manning, 22, of Potomac, Md., was charged on July 6 with 12 counts of illegally transferring classified data onto his personal computer and then providing it to an unauthorized source. Manning, who was assigned to the 2nd Brigade Combat Team, 10th Mountain Division, in Iraq, was arrested on May 26 and remains held in detention at Camp Arifjan in Kuwait.
Manning, who is accused of committing the security breaches while stationed in Iraq between November and May, allegedly provided a classified video to WikiLeaks, the whistleblower organization that posted the Afghanistan documents on Monday. The video that depicted a 2007 airstrike from an Apache helicopter that killed 12 civilians, included two Reuters journalists. Critics of the war have cited the footage as proof that innocent civilians were targeted by U.S. forces.
Manning was reported to authorities by former hacker Adrian Lamo, in late May. Lamo, who says he was Manning's online confidant, has said he reported the breaches partly out of concern that national security was at stake.
Attempts to reach Manning's military defense attorney, Capt. Paul R. Bouchard, were not successful on Monday. In a statement earlier this month, the Army said a military version of a grand jury will determine if Manning should face a court martial.
If convicted, Manning faces up to 52 years in prison, dishonorable discharge, forfeiture of all military benefits and unspecified fines.
Manning's case has drawn comparisons to Daniel Ellsberg's 1971 leak of the Pentagon Papers, which revealed a top-secret history of the Vietnam War.
Ellsberg, 79, said he considered Manning and WikiLeaks founder Julian Assange to be heroes for publicizing information that the government wants to be suppressed.
"[Manning] is the first person in 39 years to do something comparable to what I did -- and really better than what I did, because it's current," Ellsberg said.
The Associated Press contributed to this report.