Accounts of fatal Minneapolis police-involved shooting vary amid unrest
Police and witness accounts of an officer-involved fatal shooting of a black man in Minneapolis vary widely as protests erupted on Sunday over the killing.
Minneapolis police said officers responded to a call midnight Saturday of a man firing a handgun into the air and ground, according to the Star Tribune. Police said the man, identified as 30-year-old Thurman Blevins, ran from officers after being confronted. He was later shot dead behind a garage, police said.
However, witness accounts of the incident vary.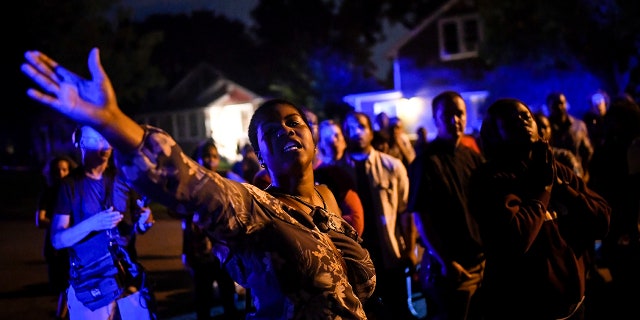 Katya Kelly, the sister of Blevins' girlfriend, told the Star Tribune that Blevins had been drinking and had a bottle in his hands as they walked to Kelly's home. Eva Watson, another witness, said Blevins was drinking out of the bottle with his girlfriend and a toddler in a stroller.
James Lark told the newspaper that he heard police tell Blevins not to move. He said officers used a Taser on Blevins, who then tried to run away. Lark said he heard multiple shots afterward.
"I heard nine, 10, 11, 12 shots," Lark told the Star Tribune. "They opened up on him right there in the alley."
Watson said she heard Blevins say "don't shoot!"
"He didn't have a gun or anything," she said. "He was just sitting there. He got killed for nothing."
The Minnesota Bureau of Criminal Apprehension said Sunday that officers recovered a silver handgun at the scene, according to CBS Minnesota.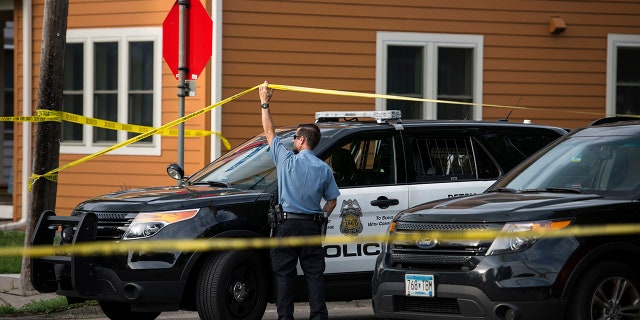 "When the evidence is in, it will show these officers do exactly what they are hired to do. They run to gunfire, not from it, place themselves in harm's way and stop a threat. This is nothing short of heroic activity," Minneapolis police union president Lt. Bob Kroll said. "It is our belief that body cameras will reveal what happened, that the officers were subjected to a threat. There were numerous commands to drop the firearm, the suspect did not comply with these commands."
A source told the Star Tribune that at least one officer's body camera captured the shooting.
Meanwhile, hundreds of people flooded Minneapolis in response to the shooting.
A vigil near the shooting site drew about 250 people on Sunday, including Mayor Jacob Frey. Police Chief Medaria Arradondo appeared at a demonstration earlier in the day at a police precinct.
Arradondo vowed that the investigation would be transparent.
"Public trust is absolutely cornerstone to what I want to see in terms of our culture at the Minneapolis Police Department," he said, adding residents "can be assured there will be a fair and thorough investigation."
The Associated Press contributed to this report.