A Son's Reaction to the National 9/11 Memorial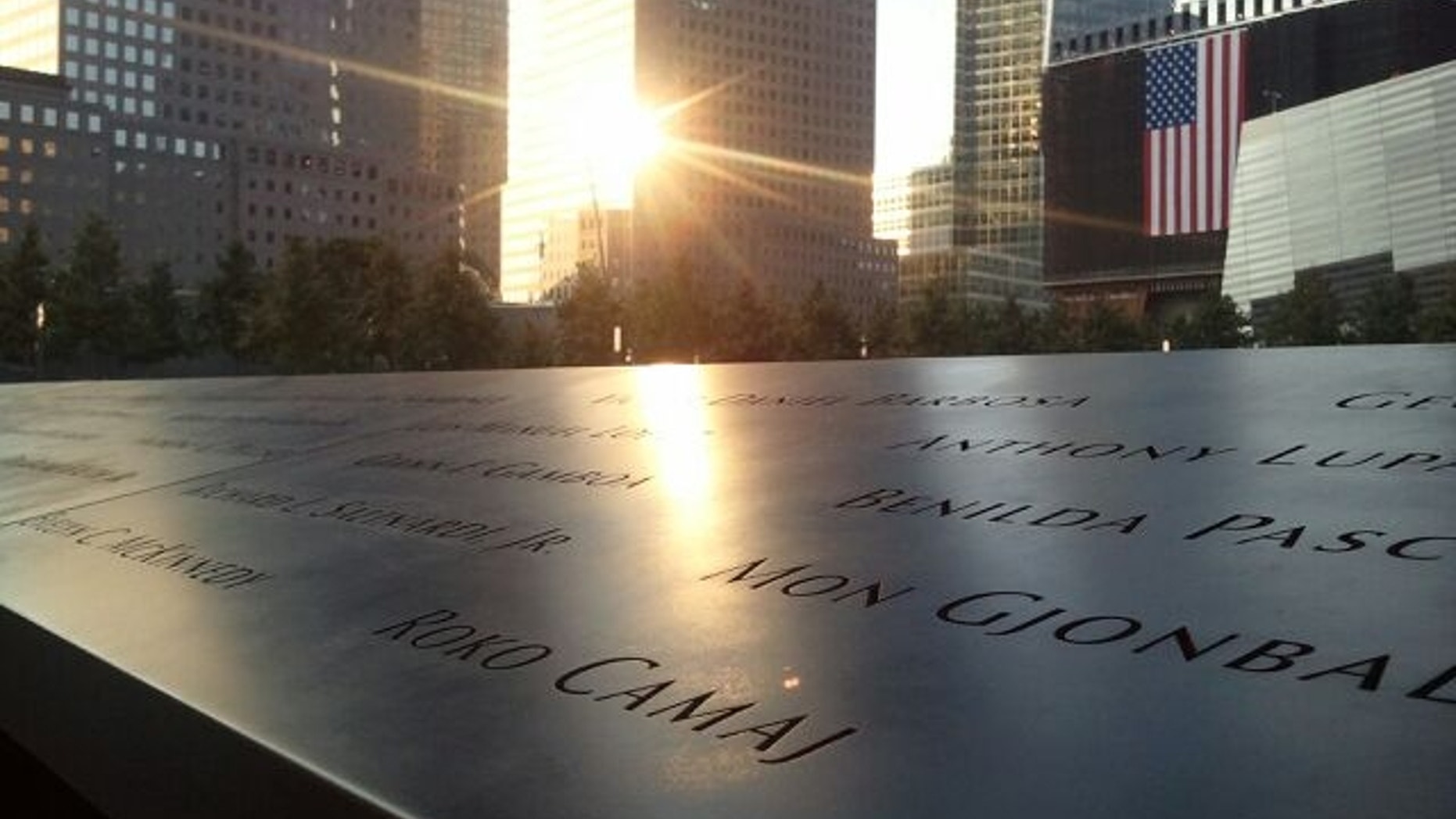 Eleven years ago this month Fox News producers found themselves over a thousand feet up and on the outside of The World Trade Center's North Tower. They were there to do a profile on Roko Camaj, who washed the window's that encased the observation deck and the restaurant Windows on the World.
Camaj loved his job, but on that beautiful day he was thinking about the future. "I hope to retire in 2-3 years and go and stay home. I'm getting old I'm a grandpa. I am very happy because it's time. [I'm] 69 years old it's time to see the grandchildren", he said with a smile.
In life, I think, the only real decision we make is what we do with our time. And Roko Camaj was one of thousands robbed of their right to make those decisions. He was one of thousands murdered on 9/11/01, less than a year after we profiled him. His time was taken.
"He loved the view. My dad enjoyed that view every day, people like to golf, or something, to just relax and take their mind off the things. My father's hobby was his job. " That is how Vincent Camaj, one of Roko's three children, remembers his father.
Vincent also remembers the last his family heard from dad. On September 11th 2001, just a little more than 10 years ago, Vincent spoke with his mother who had just gotten off the phone with Roko. "I called my mom. She said, 'daddy's okay, you know, daddy, I just got off the phone with daddy and he said he's on the 105th floor, and he's here with two, three hundred people.
And he said not to worry, not to panic. Everything's okay. I'll see you later. We're all in God's hands, he said.'"
In the months and years since that morning Vincent has learned even more about his father's last moments. "My father was talking to his boss over the walkie-talkie" recalls Vincent. "The boss at the time said, 'Rocco, we're going to send people up there' and, and my father said, 'no-no, please, don't send anyone up here'", added Vincent.
Having worked there since 1974, Roko Camaj knew the Twin Towers. At that moment, in the South Tower, above the impact zone Vincent believes his father knew anyone coming to help would also become casualties. For Vincent it is a moment that speaks volumes about the man his father was, "for him to say that at that time really makes me, even more proud than I already am of him."
But in the years after his father's death not having a grave to visit left Vincent and his family with a painful burden. Over a year ago I interviewed Vincent and we discussed never finding his father and the day he was looking forward to.
Vincent said, "Not being able to place flowers on his birthday. Not being able to go visit him for Father's Day at his, at his gravesite is one of the hardest things. Once they finish the memorial I'll feel closeness. I'm looking forward myself to when they finish it."
This week we joined Vincent at the National 9/11 Memorial and Museum. Standing by the bronze panel inscribed with his father's name Vincent said, "It's a big relief I feel like my father's remains are scattered all over this ground and coming here and seeing this and what a great job they did it really is beautiful and it sets my mind at ease knowing that his remains are in such a beautiful-beautiful place."
To see the latest segment in the Rise of Freedom series tune into Fox Report with Shepard Smith, tonight, at 7pm EDT. To learn even more about the National 9/11 Memorial visit, http://names.911memorial.org/.