91-year-old World War II veteran retires after 65 years of working on the railroad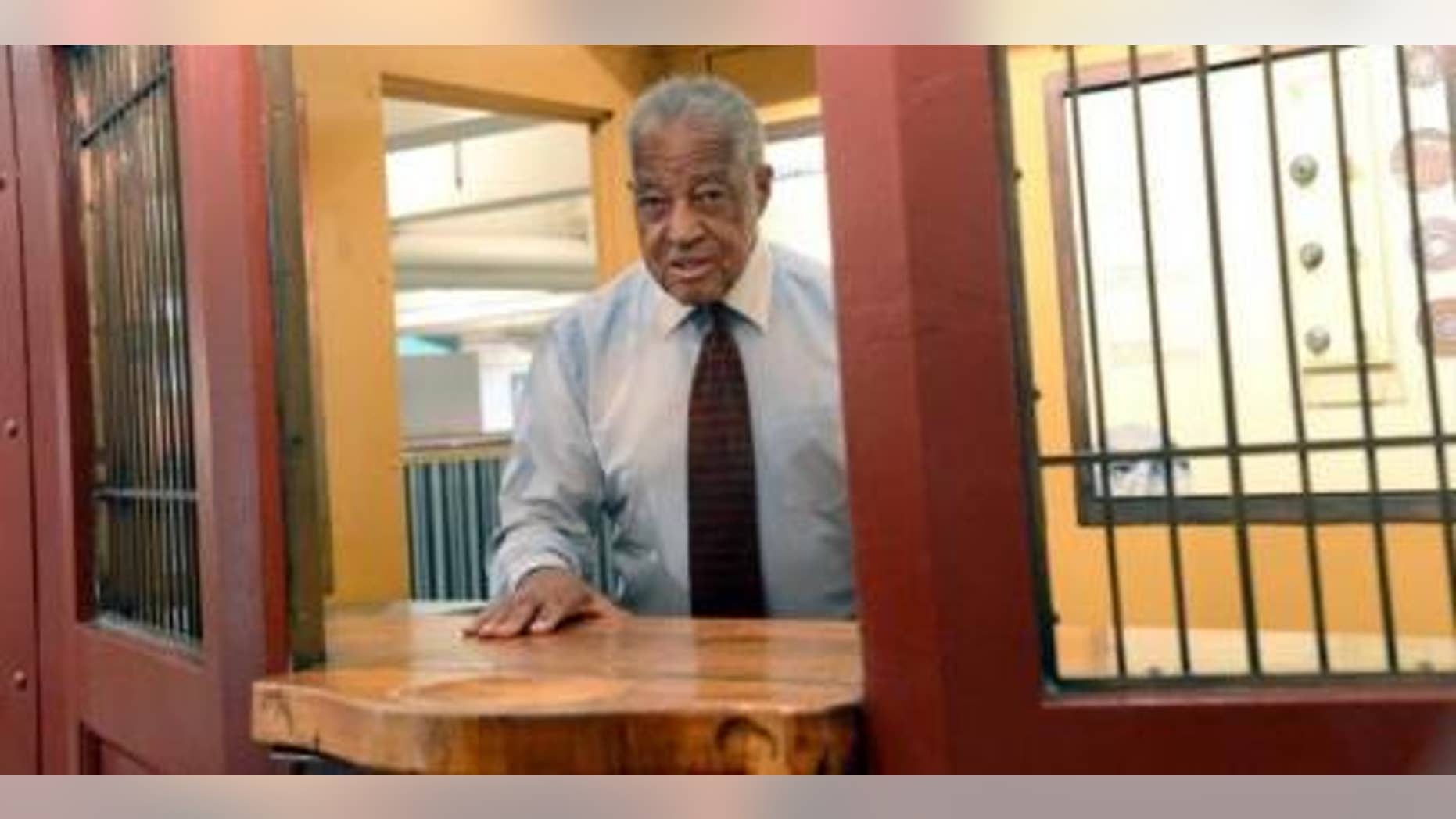 This Labor Day, there will be a little less labor for one World War II veteran.

Thomas Merrick, 91, who served in the Army's 92nd Infantry between 1942 and 1946, retired Saturday from his job as station superintendent with the New York City transit system after 65 years of service, according to MTA.info.

Merrick, who began working as a railroad clerk in the summer of 1948 for 90 cents an hour -- what he calls "a good and decent wage at the time" -- was born in 1921 in Wilmington, N.C.

Prior to joining the Metropolitan Transportation Authority, Merrick was drafted into the United States Army, serving from 1942 to 1946 in Alabama and Arizona before being sent to Italy and France as part of the 92nd Infantry "Buffalo" Division, a segregated unit of black soldiers.

[pullquote]
He served as a Howitzer Gunner, and was later promoted to Battery Clerk. After his honorable discharge, he worked a brief stint as a file clerk with the Veterans Administration.

According to the website, Merrick began working for the New York City transit system in 1948, when a train fare was just 5 cents, compared with the $2.50 paid for a ride today.

"Mr. Merrick is an inspiration as both a gentleman and fellow New York City Transit employee. When you consider his length of service, he has worked through the best and worst of times here at Transit, and through all that time, he has been a tremendous resource to both his co-workers and our customers. I am speaking for the entire organization as I thank him for his service and wish him a great and well-deserved retirement," said NYC Transit Acting President Carmen Bianco, according to the MTA website.

Merrick has served in various roles during his six-decades run, including assistant station supervisor, station supervisor and station superintendent.

When it comes to staying power and the key to lasting on the job, the nonagenarian says, "You should take one day at a time and if you enjoy your work, it will motivate you to continue working."

Click for the full story from MTA.info.