9/11 victim reportedly ID'ed 17 years later due to DNA testing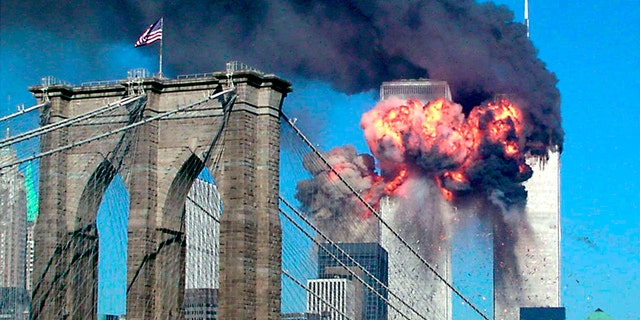 The medical examiner's office in New York reportedly revealed Wednesday that they've identified the remains of a man killed in the World Trade Center attack on Sept. 11th, 2001.
Developments in DNA analysis technology finally allowed Mark Desire, the assistant director of forensic biology at the medical examiner's office, and his team to identify a bone as belonging to Scott Michael Johnson, 26, The New York Times reported.
Johnson is the 1,642nd victim to be positively identified in the terror attacks in which 2,753 people were killed by hijackers who crashed airplanes into the Twin Towers.
SESSIONS, MATTIS ACCUSED OF MEDDLING IN 9/11 CASE AFTER AG OBJECTED TO PLEA DEAL, FEARING LOSS OF DEATH PENALTY
Johnson was reportedly an employee for the investment banking company Keefe, Bruyette, & Woods on the 89th floor of one of the towers.
Through the years, several attempts to identify the bone proved unsuccessful until recent improvements allowed Desire's team to gain sufficient DNA evidence to make a match, The Times reported.
REMAINING WRECKAGE OF FLIGHT 93 IS BURIED AT MEMORIAL
After learning of the development, Ann Johnson told the outlet that she and her daughter "sat there and both cried."
"You get pulled right back into it and it also means there's a finality," she said. "Somehow I always thought he would just walk up and say, 'Here I am. I had amnesia.'"
The Associated Press contributed to this report.