8 dead, including gunman, at multiple homes in Missouri, police say
A man who authorities say may have been unhinged by the death of his ailing mother went on a house-to-house shooting rampage in a small town in the Missouri Ozarks, killing seven people before taking his own life.
The victims, plus an eighth person who was wounded, were found late Thursday or early Friday in four homes in Tyrone, a no-stoplight cluster of homes about 40 miles north of the Arkansas line.
Police identified the gunman as 36-year-old Joseph Jesse Aldridge. Four of the victims -- Garold Dee Aldridge, 52, Julie Ann Aldridge, 47, Harold Wayne Aldridge, 50, and Janell Arlisa Aldridge, 48 -- were related to the shooter, authorities said. The other three have not yet been named.
The Texas County sheriff's office learned of the attack when it got a call about 10:15 p.m. Thursday from a young woman who said she had fled to a neighbor's home after hearing gunshots in her house, Missouri Highway Patrol Sgt. Jeff Kinder said.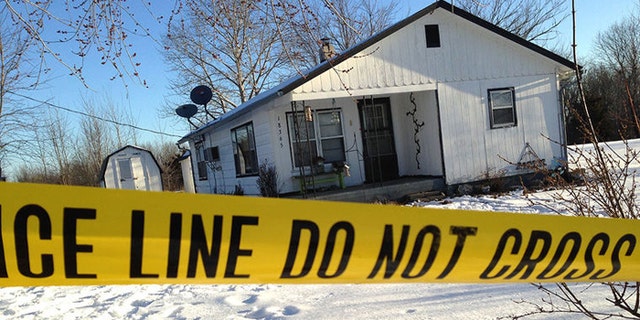 When officers arrived at the girl's home, they found two people dead. Authorities later found five more people dead and one wounded in three other homes. The wounded person was taken to a hospital in undisclosed condition.
The shooter's mother, 74-year-old Alice Aldridge, was also found dead inside her residence, but it's believed she died of natural causes, Texas County Sheriff James Sigman told reporters Friday afternoon. She had been under a doctor's care and appeared to have been dead at least 24 hours, according to Texas County Coroner Tom Whittaker.
Authorities said Joseph Aldridge was discovered in a vehicle in a neighboring county, dead of what appeared to be a self-inflicted gunshot wound. Sigman said Aldridge had only a "minor" criminal history and was unaware of any possible mental health issues. Sigman could not confirm a motive at this time.
"We're still early in this investigation. We're not going to have all the answers today," Sigman said.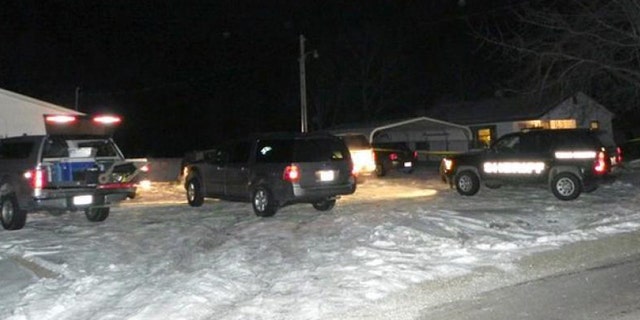 Whittaker said investigators were still gathering evidence, but he speculated that the son "came home and found her deceased and then for whatever reason went on a rampage and started killing people."
"This is a horrific tragedy, and our hearts go out to the victims of these senseless acts and their families," Gov. Jay Nixon said. He said crisis counseling will be made available to students and others.
All the victims were adults and all the homes involved in the attacks are in Tyrone, an unincorporated community in Texas County, Mo., about 140 miles southwest of St. Louis and about 40 miles north of the Arkansas line.
A neighbor, who refused to give his name, told The Associated Press that the teenage girl who called police was barefoot and clad only in a nightgown when she came running across a snow-covered field full of thickets that left her legs cut up.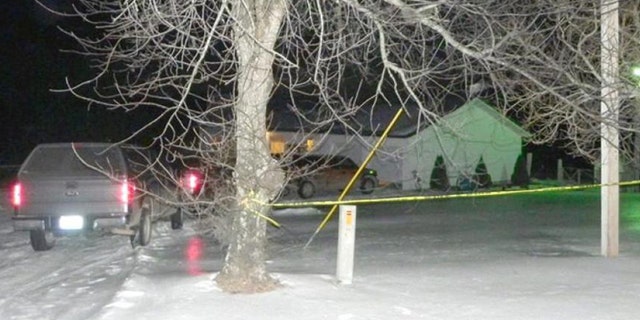 "She was crying so hard, but I finally got out of her `My mom and dad have been shot,"' the neighbor said.
Tyrone is in largely rural Texas County, where the scenic rivers and woods draw canoeists, trout fishermen and deer hunters. The area has seen an exodus of shoe and garment factories over the decades, along with a drop in dairy and poultry farms, County Clerk Don Troutman said.
Set along a narrow, two-lane highway in a remote, hilly stretch, Tyrone consists of a pocket of mobile homes and other small houses but little else, with no restaurants or shops. A couple of general stores are long gone, and the one-room schoolhouse has been converted into a community building, Troutman said.
"There's not even a stop sign there," said Troutman, a lifelong Texas County resident who has been clerk for 36 years. He said of the bloodshed: "We've never had anything of this magnitude before. It's a shock."
Scott Dill, superintendent of the school district that serves Tyrone, called the area "bucolic" and beautiful, and added, "We are holding our breath as a community to find out specifics."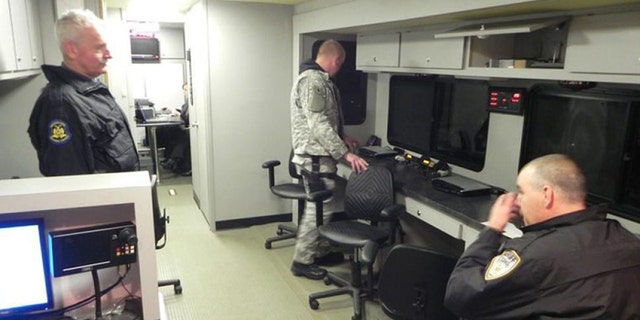 "We want to help people make sense of this tragedy," he said.
Whittaker told the Post-Dispatch that the discovery of the bodies over a several-hour span was numbing, considering that the county averages perhaps one homicide a year.
"At first I thought, `I have three victims,' then we keep finding more victims," he said. "It's kind of like, `Oh, gosh, what have we got here?' It's spread over miles."
Click for more from the Houston Herald
FoxNews.com's Cristina Corbin and The Associated Press contributed to this report.