70 years later, World War II veteran returns portrait to red-haired girl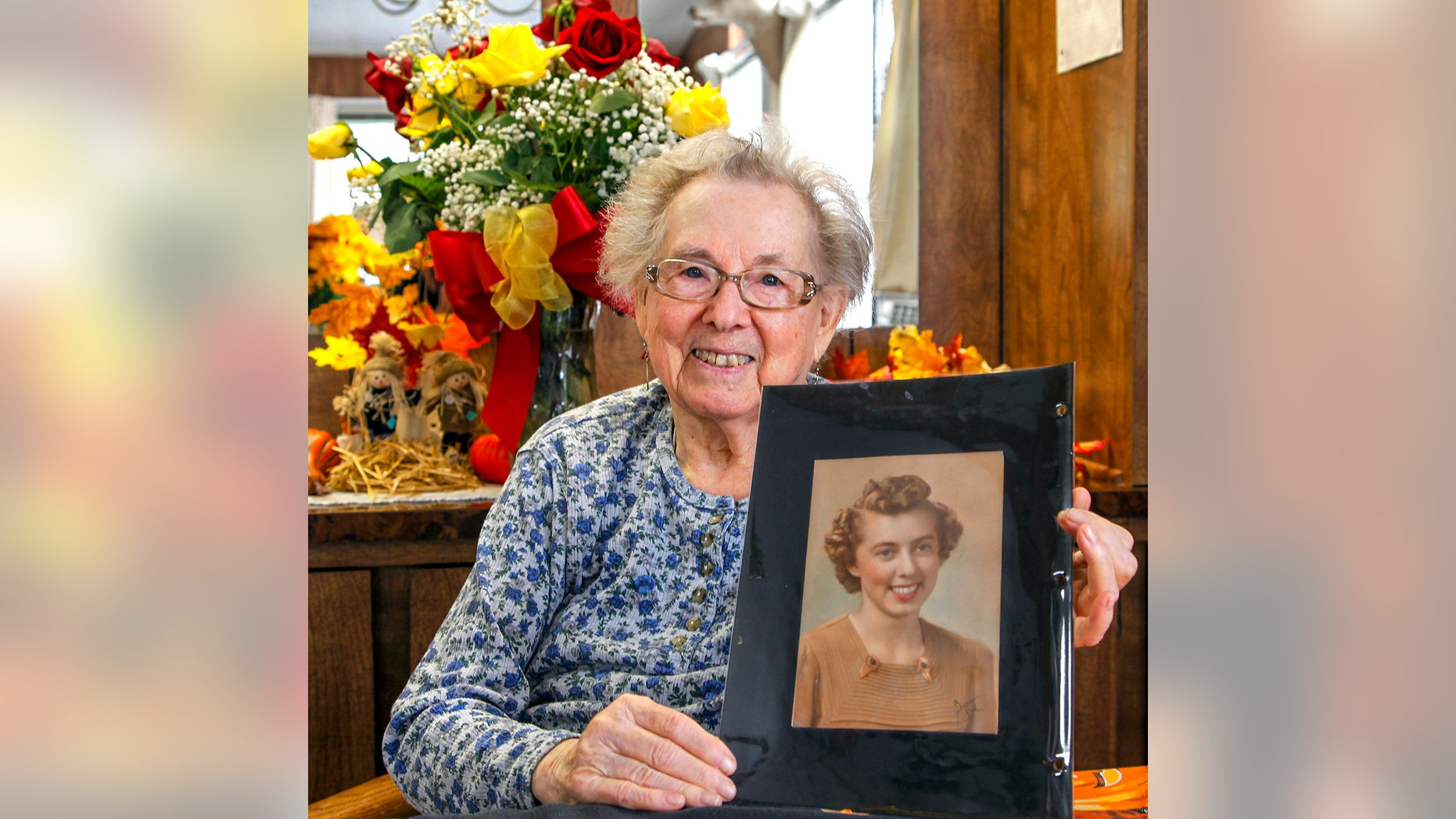 LONGVIEW, Wash. – Seventy years later, the pretty red-haired girl has her portrait back.
Jim Williams of Springfield, Ill., says he went dancing with a young woman who was then Ruby Ruff in 1943 in Portland, Ore. They were both 22; he was in the Coast Guard, stationed at nearby Depoe Bay. She invited him to her house for lemonade and he stole a photo of her that he saw there.
Williams says he intended to return it but was sent to the World War II war zone in the South Pacific. He kept the photo pristine in an album all these years.
During a recent vacation to the West Coast, he told his story to The Oregonian and was able to get in touch with Ruby Hazen, now of Silver Lake, Wash. Both are now 92.
Williams mailed back the photo, along with a dozen roses, and the two friends chatted by Skype.
Hazen says she accepts his apology and tells The Daily News of Longview, Ore. "he's really a very nice man.