7-Eleven immigration raids net 21 arrests; nearly 100 stores targeted
Federal immigration agents arrested 21 suspected illegal immigrants Wednesday after auditing about 100 7-Eleven stores as a part of four-year investigation into the employees' immigration statuses.
Wednesday's operation stemmed from a 2013 investigation under the Obama administration that found managers used stolen identities to hire 115 illegal immigrants and pay them below minimum wage, court documents said. Officials called it the largest  immigration action against an employer under Donald Trump's presidency.
Nine 7-Eleven franchisees and managers in New York and Virginia were charged.
Since then, eight people have pleaded guilty and were ordered to pay more than $2.6 million in back wages.
The most recent audit comes as President Donald Trump aims to expand border security and immigration policy. Deportation arrests have increased by 40 percent under the new administration.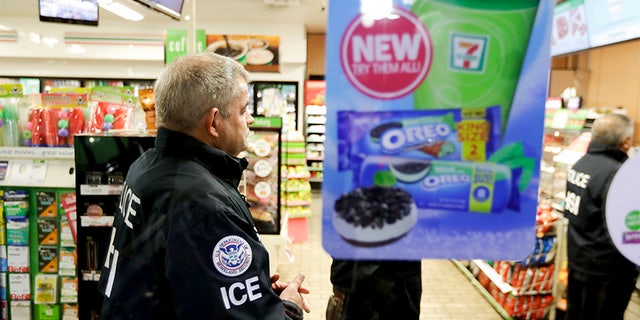 Acting head of ICE'S Homeland Security Investigations Derek Benner said Wednesday's audit was "the first of many" to come for employers across the country.
"This is what we're gearing up for this year and what you're going to see more and more of is these large-scale compliance inspections, just for starters," Benner said.
Following these inspections, officials have said they'll decide whether the cases warrant a criminal investigation.
Employer audits ramped up under the Obama administration, with more than 3,100 just in 2013.
ICE's top official, Thomas D. Homan, said in a statement that this type of hiring is a key factor that draws illegal immigrants into the U.S., The Washington Post reported.
"Businesses that hire illegal workers are a pull factor for illegal immigration and we are working hard to remove this magnet," Homan's statement said. "ICE will continue its efforts to protect jobs for American workers by eliminating unfair competitive advantages for companies that exploit illegal immigration."
Despite 7-Eleven being the target in the latest audits, Benner said all employers would going to susceptible to inspection.
"It's not going to be limited to large companies or any particular industry, big medium and small," he said.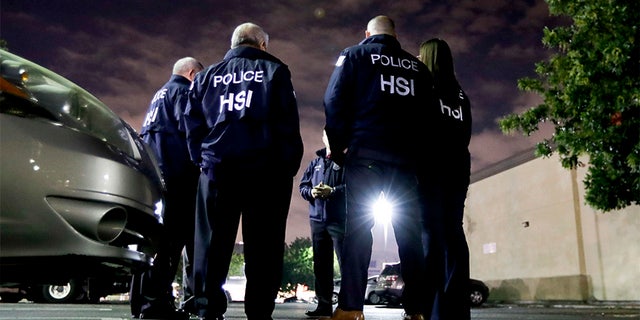 Meanwhile, the House GOP rolled out its new immigration and border security bill which included a measure making it mandatory for employers to check that they're strictly hiring legal workers.
7-Eleven Stores Inc. released a statement pointing out that owners of its Franchises are responsible for hiring and verifying workers eligibility.
Fox News' Chad Pergram and The Associated Press contributed to this report.