6 indicted in alleged plot to support ISIS, Al Qaeda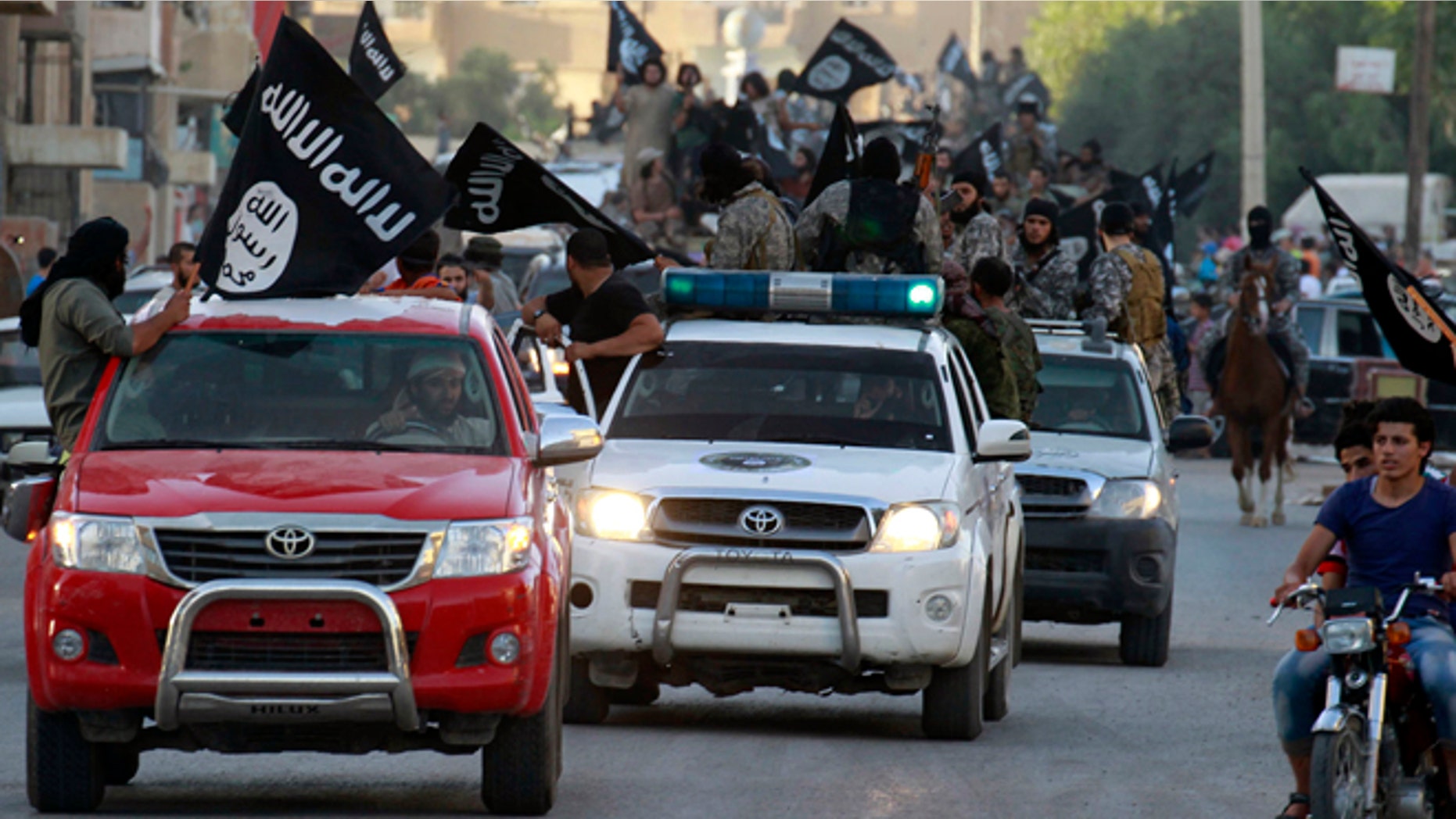 Six Bosnian natives who immigrated to the U.S. sent money and military equipment to support Al Qaeda in Iraq and the Islamic State terror group, the Justice Department said Friday night.
The conspiracy, which authorities say dates back to May 2013, supported Abdullah Ramo Pazara and others fighting with the terror groups, according to a federal indictment.
The suspects sent multiple payments using PayPal, as well as U.S. military uniforms, combat boots, tactical clothing and gear, military surplus goods, firearms accessories, rifle scopes and first aid supplies to Turkey.
The supplies and money eventually made their way to fighters in Syria, Iraq and elsewhere. Money was also sent to family members of people fighting in Iraq, and elsewhere. The indictment says the defendants knew where the money and supplies were going.
The indictment said members of the group used telephones and Facebook to send and receive messages, using fictitious names and code words including "Lions," "Bosnian brothers" and "mujahids."
All six were charged with conspiring to provide material support and resources to terrorists. Those charged were Ramiz Zijad Hodzic, 40, his wife Sedina Unkic Hodzic, 35, and Armin Harcevic, 37, all of St. Louis County, Mo.; Nihad Rosic, 26, of Utica, N.Y.; Mediha Medy Salkicevic, 34 of Schiller Park, Ill.; and Jasminka Ramic, 42, of Rockford, Ill. The charge carried a maximum sentence of 15 years in prison and fines up to $250,000.
Ramiz Zijad Hodzic and Nihad Rosic also were charged with conspiring to kill and maim people in a foreign country, and face life in prison if convicted.
Five of the suspects have been arrested, while Pazara left the United States in late May 2013, the indictment said. According to some reports Friday, he is believed to have been killed last year.
Rep. Devin Nunes, R-Calif., the chairman of the House Permanent Select Committee on Intelligence, said Friday that the arrests are proof that the Islamic State group, also known as ISIS, or ISIL, is a "growing threat."
"ISIL presents a growing threat not only in Syria and Iraq, but throughout the Middle East, North Africa, Europe, and now in the United States as well," Nunes said in a statement. "Terrorists and their enablers will continue to receive the unwavering attention of law enforcement and the intelligence community."
Fox News' Mike Emanuel and The Associated Press contributed to this report.