6 Dead in Early Easter Fire in Vancouver, Wash.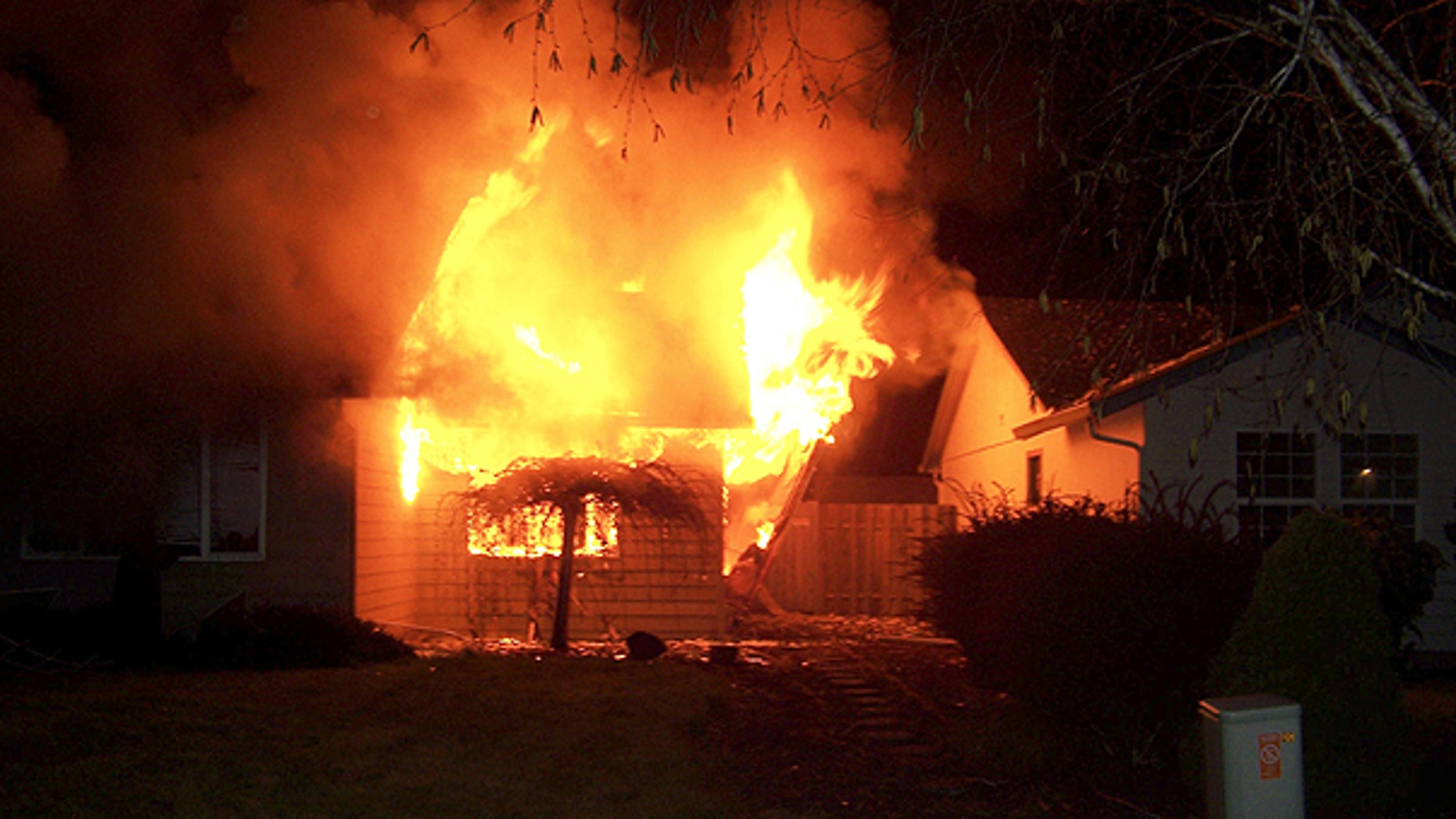 VANCOUVER, Wash. -- A Washington state house fire that initial reports said claimed two lives became an even larger tragedy as investigators picking through the rubble found four more bodies.
Residents of the Vancouver neighborhood said they were awoken by an explosion early Sunday as the fire tore through the single story home.
The flames were brought under control around 2 a.m. and reports said two died. The deaths for the other four were reported at nightfall, bringing the toll to six.
Investigators haven't determined the cause of the deaths or the identities of the victims, Vancouver police department spokewoman Kim Kapp said.
She told The Associated Press that investigators are still trying to find out how the blaze erupted. While it hasn't been labeled it as suspicious, they haven't yet ruled out arson.
"The arson team hasn't made a determination," she said. "On an investigation like this, with multiple deaths, we utilize many investigative angles."
Kapp said that the police department's major crimes as well as the federal Bureau of Alcohol, Tobacco and Firearms were also investigating.
The Clark County medical examiner's office is expected to perform autopsies Monday.
Neighbors in the Countyside Woods neighborhood told The Columbian of Vancouver that they were wakened by an explosion.
"I ran out barefoot," said Kathy Larsen, who lives next door. "The flames were just intense and people were yelling that it could blow again. We were all yelling and trying to get the occupants awake."
Neighbor Jon Himes, who lives two houses away, told The Columbian his surveillance camera recorded a man going into the residence at 12:38 a.m.
"The blast happened exactly one hour later," he said.
A man, his wife and three children had vacated the house about six weeks earlier, Larsen said. The man had come back several times, she said.
Vancouver Fire Capt. Chris Moen said 20 firefighters with 11 rigs fought the fire.
The blaze was under control at 2:06 a.m. Moen said the house has extensive damage. The fire apparently broke out in the back bedroom on the east side.
"This (fire) has left a mark on everybody who is working on it," he told The Columbian.