6 dead after speeding car slams into tree in Texas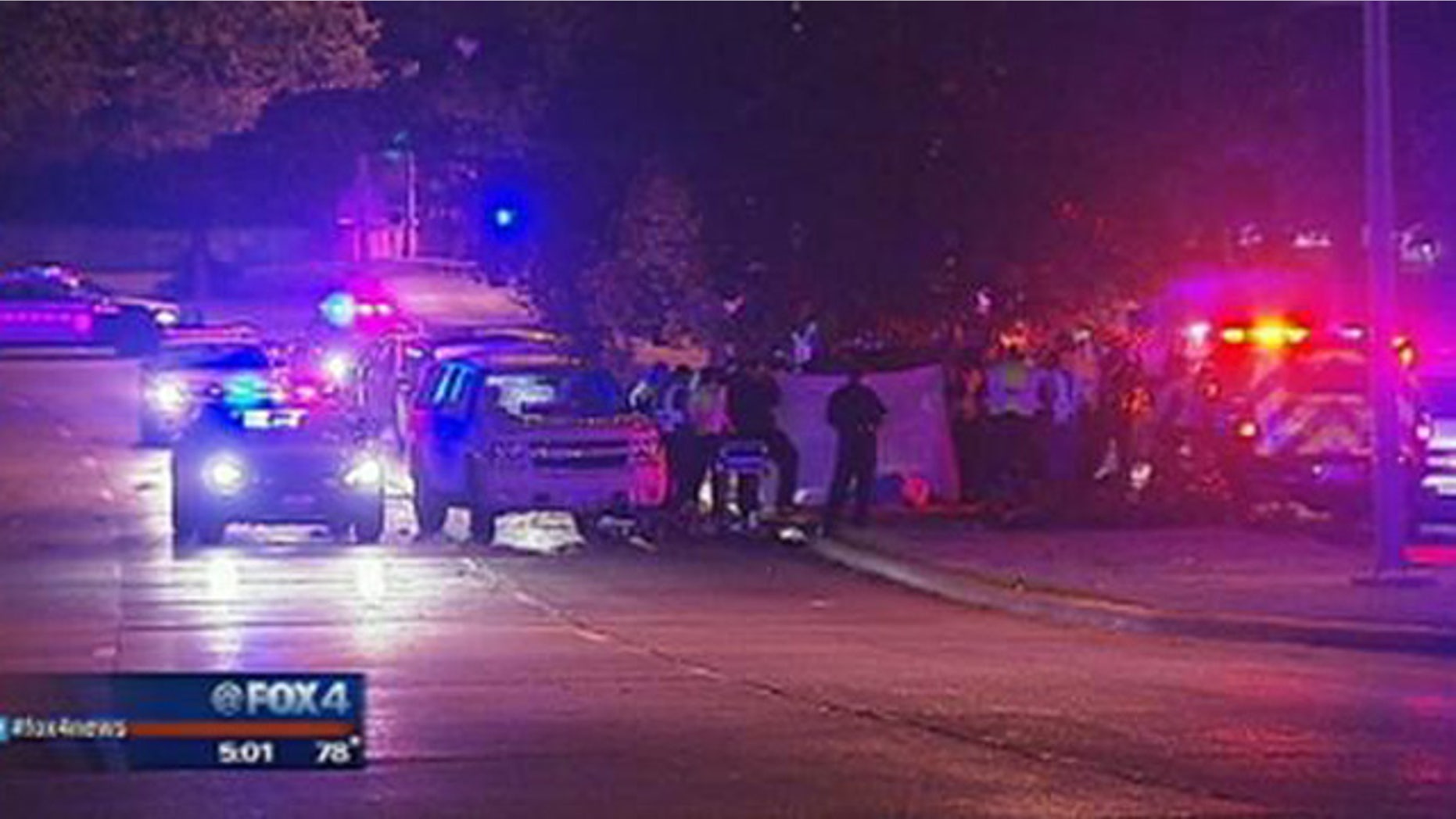 Six people, including three high school students, were killed late Sunday when a speeding car slammed into a tree after losing control along a Dallas roadway, police said.
Authorities said the accident occurred at around 9:30 p.m. local time Monday in the Oak Cliff section of the city.  Family and friends of three of the victims identified them to KDFW as Jonathan Lang, 20; Quatia Irving, 21; Keneesha Bradford, 23. KDFW reported that Irving and Bradford were sisters, while Lang was the driver of the Chevrolet Impala.
The three high school students were football players at Justin F. Kimball High School. Friends identified them as Cedric Johnson, 16; Kentron Haskins, 15; and Trey Woodberry, also 15.
The Dallas school district said in a statement that it would provide grief counselors to students and staff at the high school. KDFW reported that the school's football team held a meeting Monday to discuss the tragedy.
"People that always made us laugh and smile and brighten up our day ... we aren't going to have that anymore," student Darius Morgan said of his teammates.
Dallas police spokeswoman Monica Cordova said that the driver lost control after the car's back passenger-side tire hit a curb. The car slid across three lanes before hitting a tree in the median. Cordova said speed was a major contributing factor in the crash, but not alcohol.
The Associated Press contributed to this report.