5-year-old Georgia boy with spinal condition sworn in as honorary police officer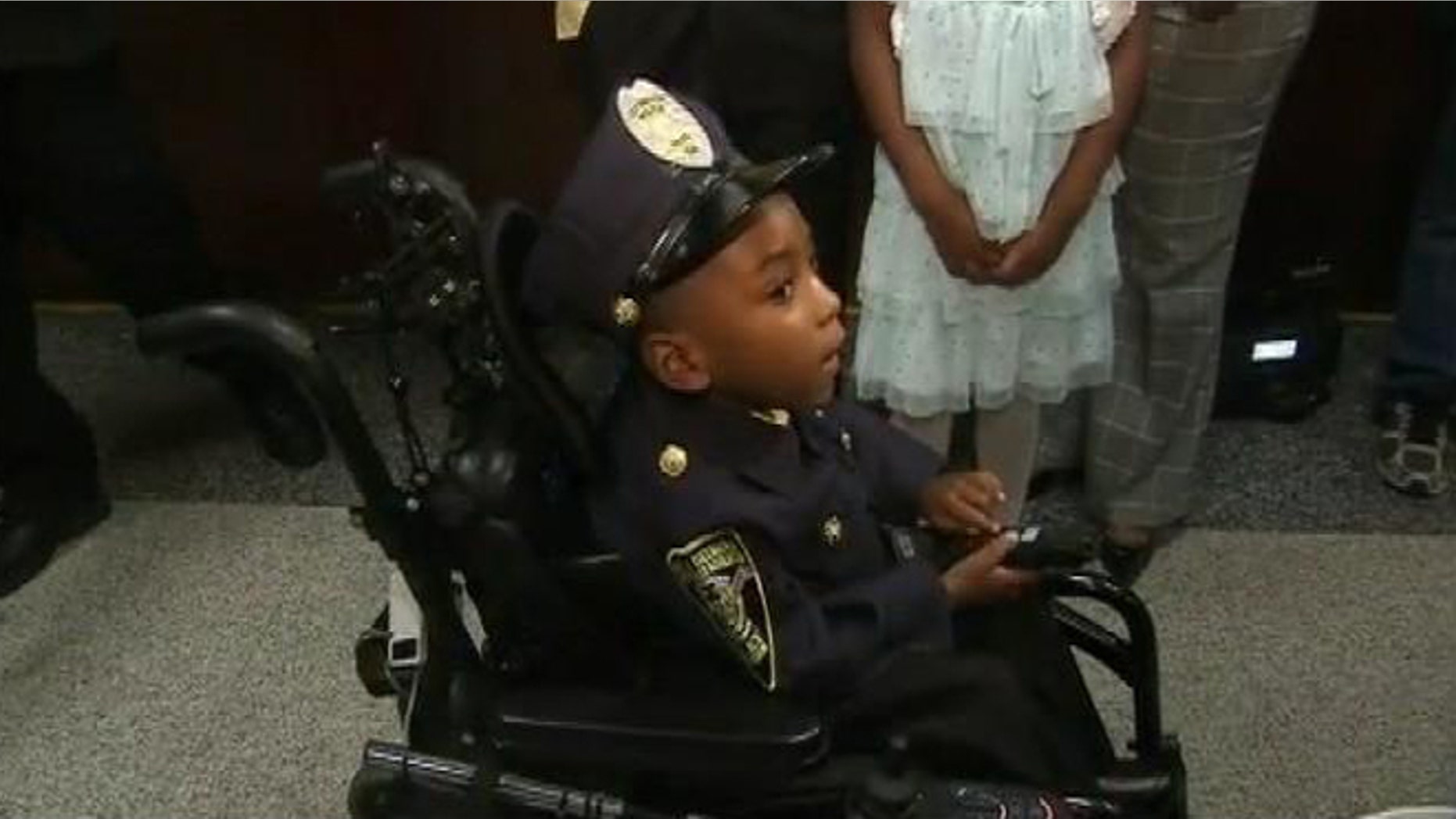 A 5-year-old Georgia boy with a spinal condition that has him using a wheelchair has fulfilled his dream of becoming a police officer.
On Monday night, raising his right hand while taking an oath, Morgan Steward was sworn in by Convington Mayor Ronnie Johnston as an honorary member of the force.
"He always said, 'Mom, I want to be a police officer, I want to stop the bad guys,'" his mother, Tangi Forman, told Fox 5 News.
Steward was given a police uniform and a key to the city.
Covington Police Chief Stacey Cotton, who organized the ceremony after hearing about Steward's interest on Facebook, called it the "highlight of [his] career."
Steward will lead the town's Christmas parade in a police car. He's already practicing his Miranda rights with his family, Fox 5 News reports.