5 people killed in helicopter crash in northeastern Pennsylvania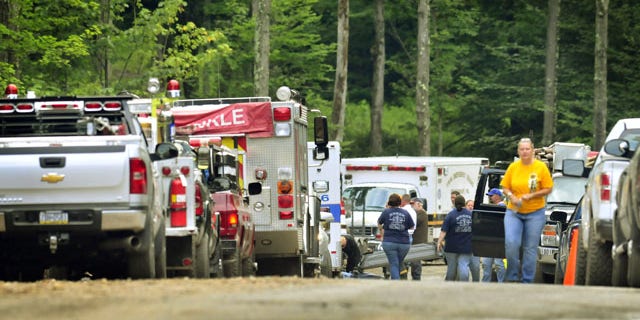 A helicopter crash in a remote, wooded area of northeastern Pennsylvania claimed the lives of five people, state police said Sunday.
The crash apparently happened Saturday night after radar and communication contact with the helicopter was lost, according to the Federal Aviation Administration. The helicopter had taken off from a central New York airport with five people on board, according to the FAA.
Trooper Adam Reed confirmed five people died in the crash near Noxen, Wyoming County. He said he did not have additional information on those on board but said inclement weather had hampered search efforts.
State police and FAA personnel were still on the scene Sunday night, according to Reed. Additional details will be released as the investigation progresses, he said.
A message left for the Wyoming County coroner was not immediately returned.
The FAA said the helicopter took off from Greater Binghamton Airport in New York and was heading to Jake Arner Memorial Airport in Lehighton on Saturday night. An alert notice was issued after the radar and communication contact with the aircraft was lost Saturday night.