5-alarm industrial fire in Pennsylvania forces evacuation of nearby homes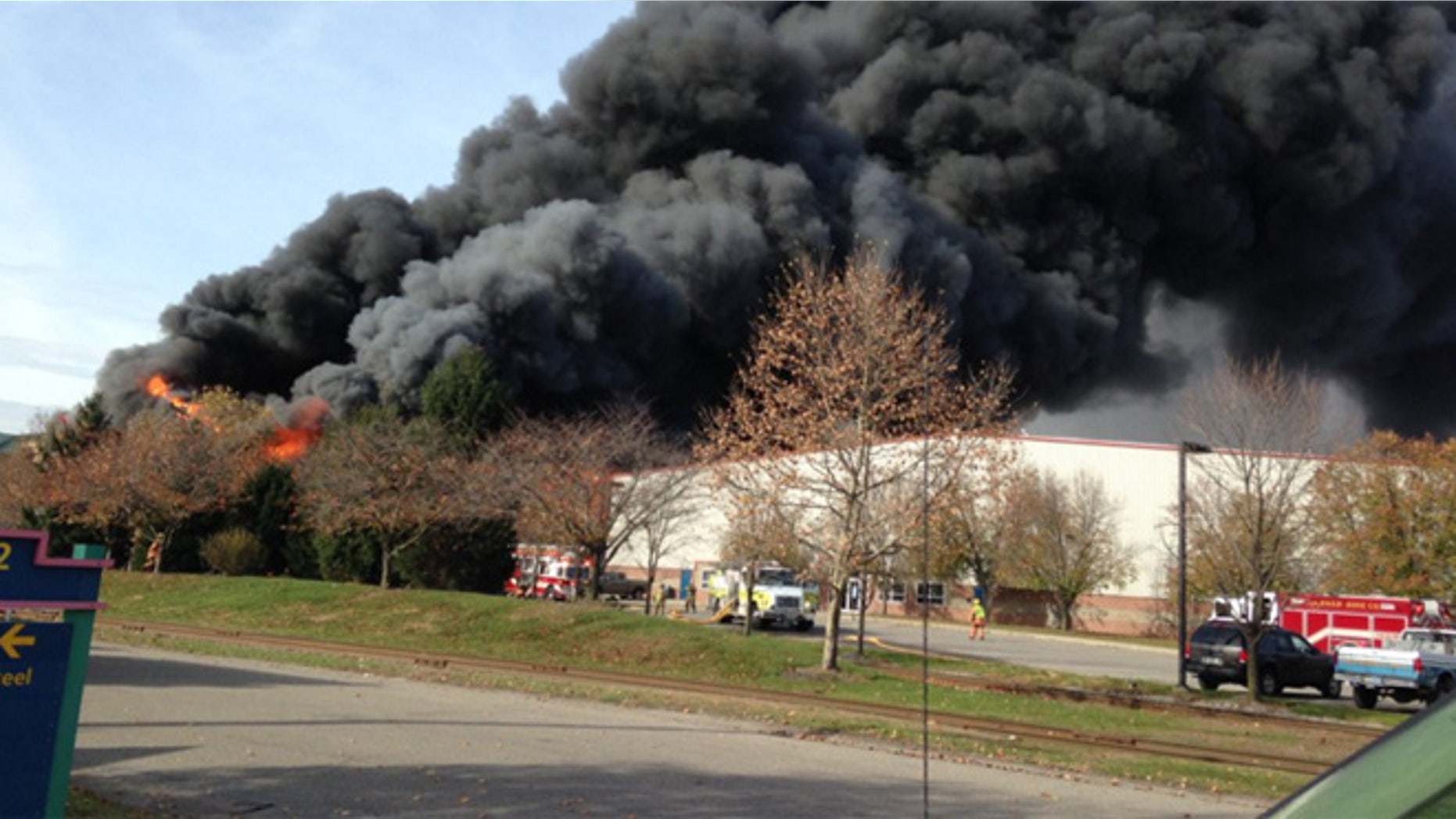 A five-alarm fire erupted Tuesday at a Pennsylvania industrial complex, prompting a large response from firefighters, nearby evacuations and hazmat teams.
An evacuation order was issued for about 75 homes on Washington Road in Leetsdale because the chemicals in the fire were not immediately determined, CBS Pittsburgh reported. It is unclear if there are any injuries. One reporter tweeted that there were four minor injuries.
The fire originated at Weatherford Engineered Chemistry, which is an oil and gas service company, reports say.
Emergency crews moved people to a high school gymnasium as a precaution. The fire, about 15 miles northwest of Pittsburgh, was reported about 10:10 a.m. Flames were shooting from the roof and thick plumes of dark gray smoke could be seen for miles.
Allegheny County officials initially issued a "shelter in place" warning for residents, meaning they should stay in their homes. But shortly after noon, hazmat team members went door to door telling residents to leave.
A company representative didn't immediately return phone messages.
The Associated Press contributed to this report.