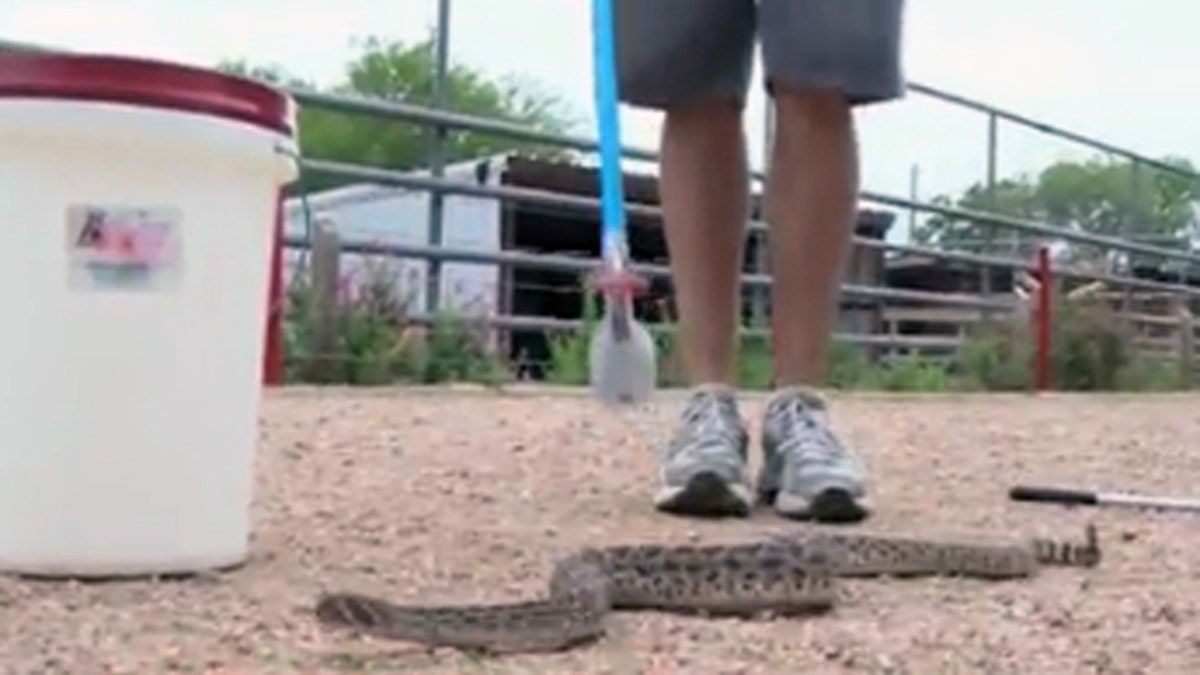 The unattended backpack found at a Texas school bus stop was strange enough, but then authorities discovered what it contained: a 42-inch rattlesnake, with no explanation how it got there.
The snake was found by a parent in New Braunfels, and police don't think it crawled into the backpack on its own, KENS 5 reported.
"It looks lilke someone intentionally left it there," Capt. John McDonald told the TV station.
No one was harmed by the snake, which now is being cared for at the World Snake Farm. Western diamondback rattlesnakes are common in Texas, and KENS 5 reports that this one will be released back into the wild -- away from people -- after the police conclude their investigation.