4 family members accused of beating pregnant teen to kill baby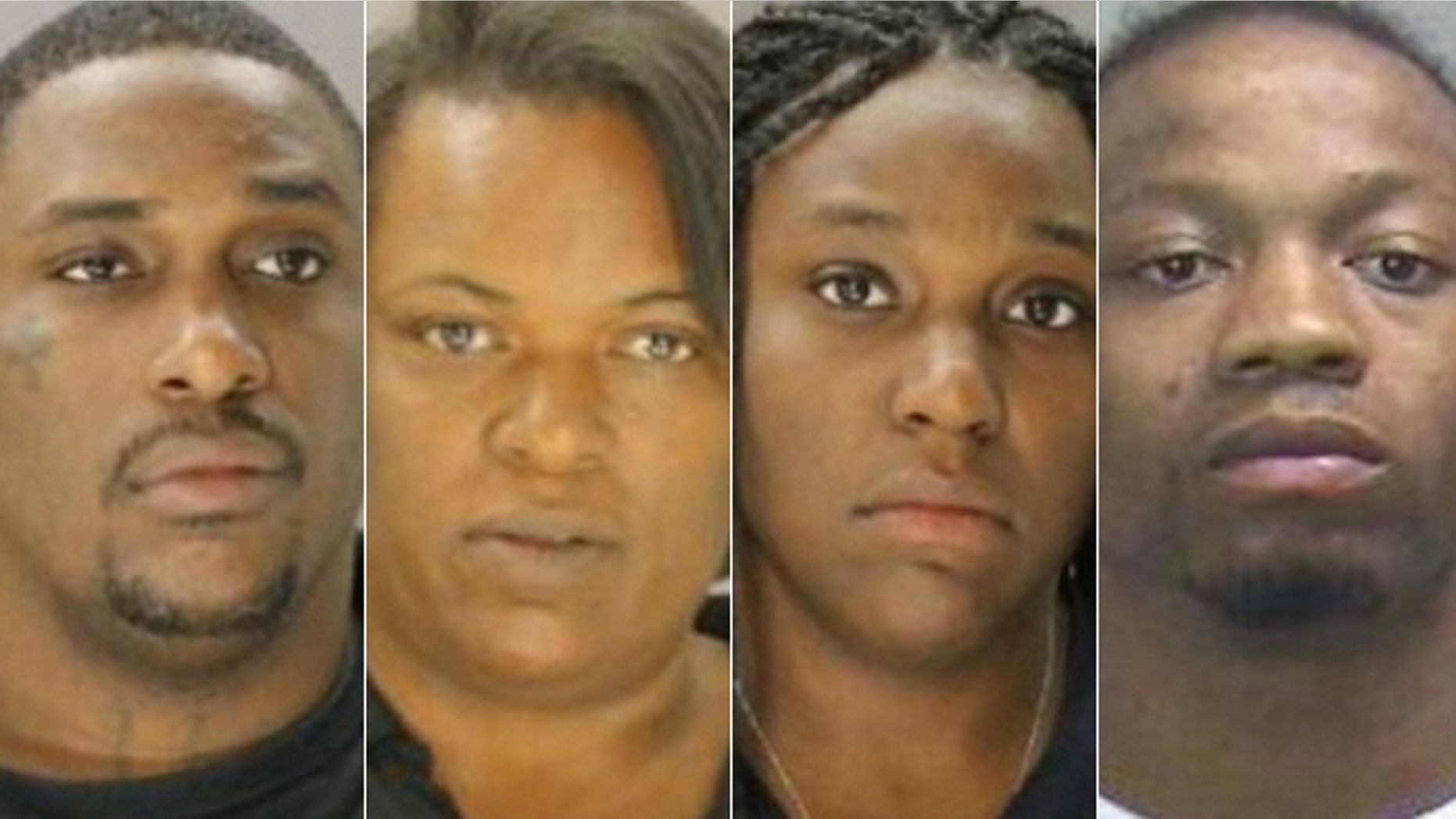 Authorities in Dallas arrested four family members Tuesday accused in the brutal beating of a 14-year-old girl who was reportedly impregnated by another family member.
Police said the attack occurred in 2013, but the alleged victim, who police say was raped by a family member a year earlier, was embarrassed to come forward, The Dallas Morning News reported. She was eventually convinced to go to law enforcement on May 22 by a woman who said she witnessed part of the attack.
The paper, citing police, reported that the girl, who was eight months pregnant at the time of the alleged attack in 2013, delivered the baby stillborn and the family tried to cover up the birth by burning the body on a grill at the Pleasant Grove home.
Police told the paper that the family was concerned the Child Protective Services would remove the children from the home if they learned about the pregnancy.
The paper identified the suspects as Cedric Jones, 27, Sharon Jones, 45, Cecila McDonald, 25, and Lonnell McDonald, 27. A fifth relative was arrested for the alleged sexual assault, WFAA.com reported.
Their relationship with the teen, who was not identified, is not clear. They were arrested on charges of engaging in organized criminal activity, a felony.
Police told the paper that Sharon Jones provided the teen with multiple doses of Plan B contraception pills. The pills, however, did not work. Police said the girl was pinned down by Cecila McDonald while Lonnell McDonald allegedly "repeatedly bounced up and down" as he sat on the girl. The alleged assault lasted for six hours, the report said.
The Dallas Morning News reported that the baby was stillborn. The girl was reportedly given iron pills by the family over her blood loss and the baby's body was not recovered.
Bond for each suspect was set at $150,000.