4 die in Nebraska school bus crash including 2 children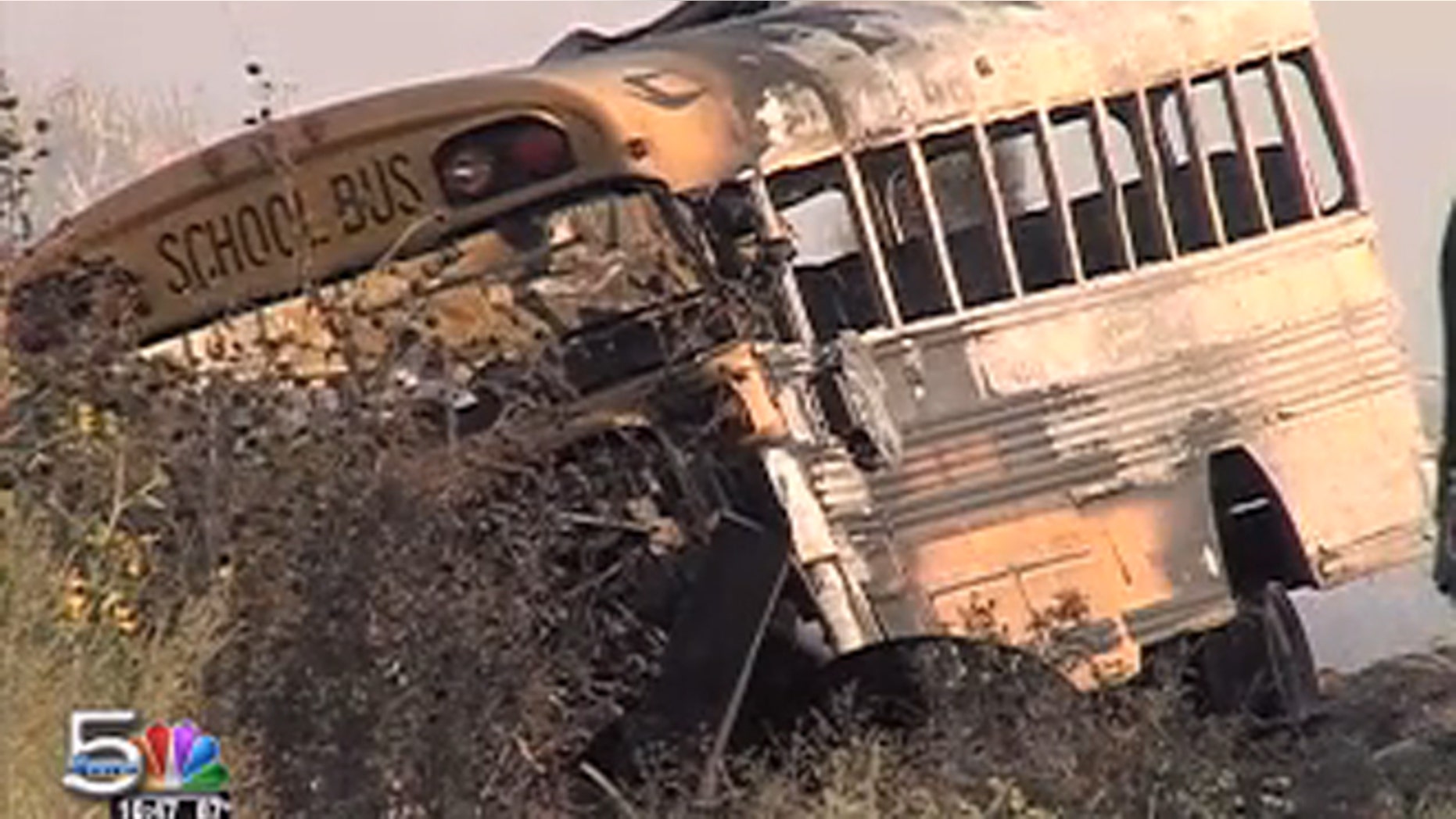 Two children and two adults died Wednesday after a school bus collided with a semitrailer on the way home from school, a spokeswoman from the Webster County Sheriff's Office told FoxNews.com.
The identities of the victims were not immediately released, but the spokeswoman said the two drivers and two juvenile passengers died. At least four children suffered injuries. One child was flown to a hospital in Omaha. The children were between the ages of 6 and 10.
The Lincoln Journal Star identified the truck driver as Travis Witte, 21. Witte reportedly worked on a nearby farm with his father. The truck was filled with bales of hay.
"He was just a real farm boy," Julie Zimmerman, Witte's aunt told the paper. "He loved farming and everything to do with it."
Marla Wentworth, 59, of Red Cloud, also died, as did two students, Dustin Tesdahl, 18 and Caroline Thallman,10.
The bus collided with a tractor-trailer before 5 p.m. Wednesday south of Blue Hill.
"It's a tragedy for a very small community," the spokeswoman from the sheriff's office said.
Click for more from KHASTV.com