3D model of head released in hopes of identifying remains found in Georgia woods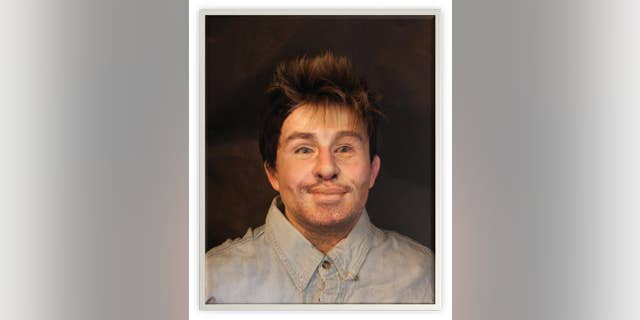 A 3D model of a man's head may just be the thing to help authorities in Georgia identify a set of human remains found in the woods of an Atlanta suburb over three years ago.
The Georgia Bureau of Investigation on Tuesday unveiled the model of what authorities believe the man looked like. It was crafted by a forensic artist using characteristics of the skull.
"This is an actual sculpture on top of his bones in an effort to figure out what he looks like," Kelly Lawson told WSB-TV.
The skull and other remains were found back in July 2015 in a wooded area in the Atlanta suburb of Buford by a group of construction workers, who initially thought they were a Halloween decoration.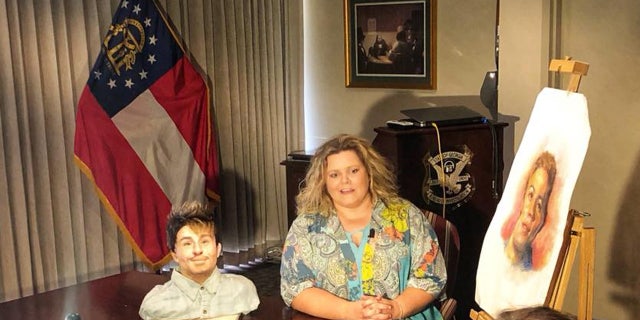 Authorities said at the time the remains had been in the woods for several years, and that there were no obvious signs of trauma or foul play noted at the spot where the discovery was made, FOX5 reported at the time. No clothing or personal possessions were located at the scene.
The skull recovered from the woods had multiple composite fillings and one root canal involving a tooth of the lower jaw, according to FOX5. A second search of the area in March 2017 revealed four additional bones that were linked to the remains discovered in 2015.
"It appears the bones were out there for an extended period of time," Gwinnett County police Cpl. Michele Pihera told WSB-TV, adding that authorities are still not sure how the man died.
REMAINS FOUND AT GEORGIA LANDFILL ID'D AS MISSING WOMAN THANKS TO HER DISTINCTIVE TATTOOS
Last year, police released a reconstruction sketch based on the remains, which said the man was estimated to be between 25-40 years of age and 5-foot-3 to 5-foot-7. Larson told WSB on Tuesday that people should not get distracted by the model's eye color, hair style and skin tone, which are just guesses.
"There are certain things that we can certainly derive from the skull, like how a person's eyes would be shaped, how their nose is shaped, and length," she told the television station.
Authorities told WSB the remains are not that of Justin Gaines, a man from Gwinnett County who has been missing for several years. Anyone with information based on the new model is asked to contact the Gwinnett County Police Department at 770-513-5300.