33 pounds of fentanyl – enough to wipe out Massachusetts – seized in Boston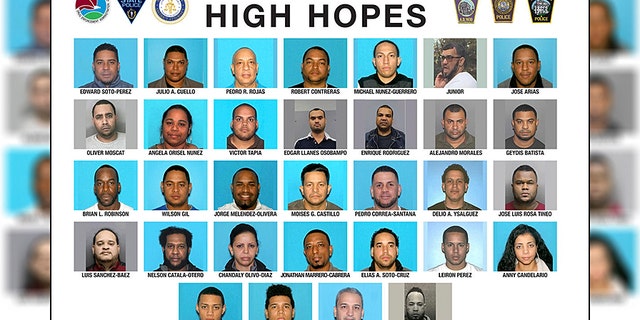 Boston authorities said they seized more than 33 pounds of fentanyl—enough to kill millions of people—in connection with one of Massachusetts' biggest drug busts ever.
In announcing the results of a six-month wiretap probe called "Operation High Hopes," prosecutors said the synthetic opioid was being sold on the street by a drug gang with links to Mexico's notorious Sinaloa Cartel, the drug organization once led by Joaquín "El Chapo" Guzmán.
"I want to be clear about the size and scope here," District Attorney Daniel Conley said at a news conference Thursday. "Massachusetts' fentanyl trafficking statute covers quantities greater than 10 grams. That threshold represents less than 1/1000 of the quantity we've taken off the street."
He said the number of overdoses the seized fentanyl could have caused "is truly staggering."
"Individuals who buy and sell at this level aren't users," Conley said. "They're not small-time dealers, either. They're certainly not selling to support a habit. They're trafficking in addictive substances that claim more lives in Massachusetts than all homicides, all suicides, and all car crashes, statewide, combined."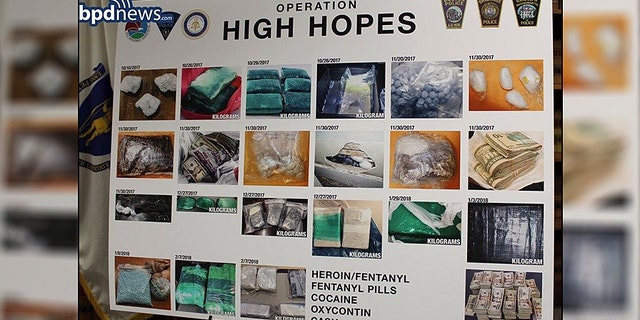 The Boston Herald quoted a law enforcement source as saying that the 33-plus pounds of fentanyl is enough to kill more than 7 million people in its raw form. Massachusetts population is 6.8 million.
Authorities said the biggest fish netted in the probe, conducted by Boston police and agents from the federal Drug Enforcement Agency, was Robert Contreras, 42, of Boston. He was arrested at his home Thursday and is being held in lieu of $1 million bail.
Conley said the probe's initial focus was a Contreras customer, Edward Soto-Perez, 43, of Boston.
He said he took the "rare step of approving a wiretap" because Soto-Perez had been so adept at protecting the addresses of his stash houses and the identities of his suppliers.
Conley said the wiretap eventually led to Soto-Perez's biggest supplier, Contreras, and established Contreras' direct ties to the Sinaloa cartel.
The DA said 36 others were also arrested in the probe and that investigators also seized cocaine, heroin, two guns and $300,000 in cash.