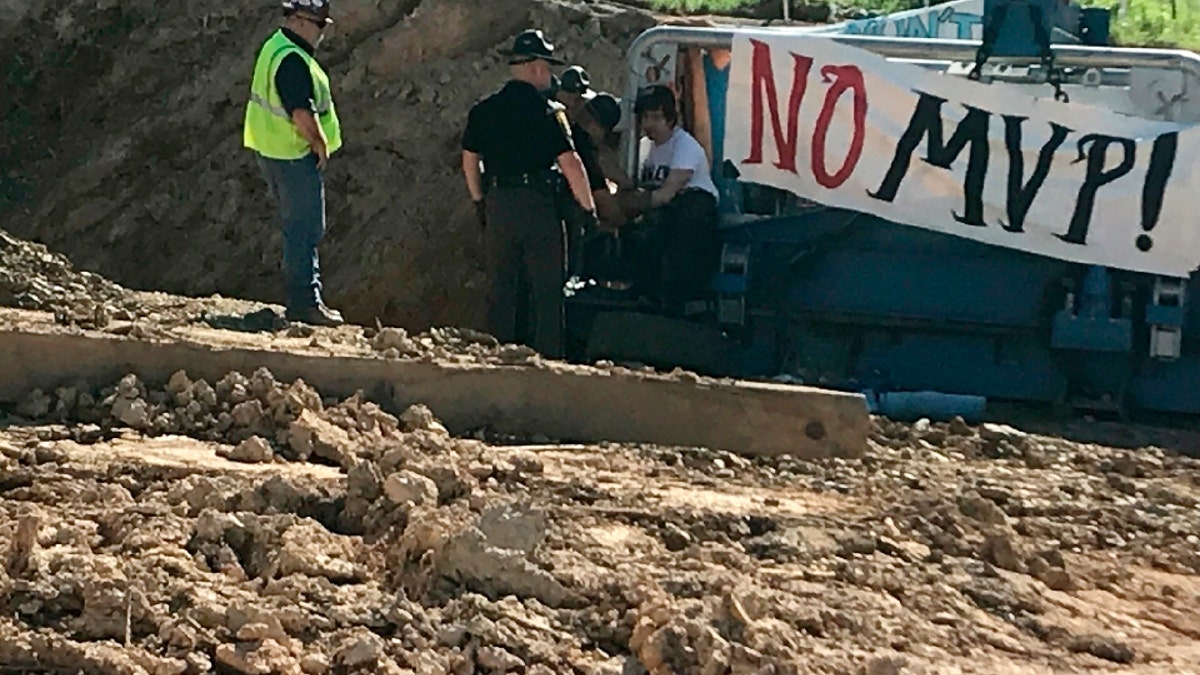 LINDSIDE, W.Va. – Three protesters from Massachusetts were arrested after binding themselves to equipment in West Virginia to halt the construction of the Mountain Valley Pipeline.
State police Sgt. C.K. McKenzie tells news outlets that they attached themselves to a tunnel and earth-moving machinery Monday.
Charges of trespassing, obstructing an officer and resisting arrest were filed against 18-year-old Sydney Patricia White, 21-year-old Evin Tyler Uger and 25-year-old Maxwell Harry Shaw. McKenzie described their resistance as "passive," saying it took almost two hours to free them.
It's unclear whether they have lawyers. Each was released on $1,500 bond.
Legal and regulatory challenges, tree-sits and other acts of resistance have failed to stop construction of the 300-mile (480-kilometer) natural gas pipeline.