3 men used blow torch to try and bust open money machine, police say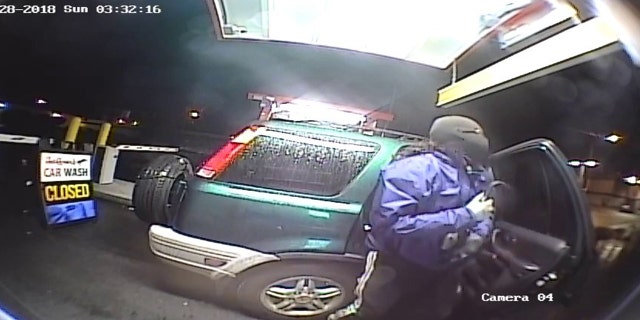 A manhunt is underway in Massachusetts for three men caught on surveillance trying to use a blow torch to steal money from a car wash kiosk.
Lawrence police said the three unidentified men drove a stolen 1999 green Honda CRV to Haffner's Car Wash around 3:15 a.m. Sunday.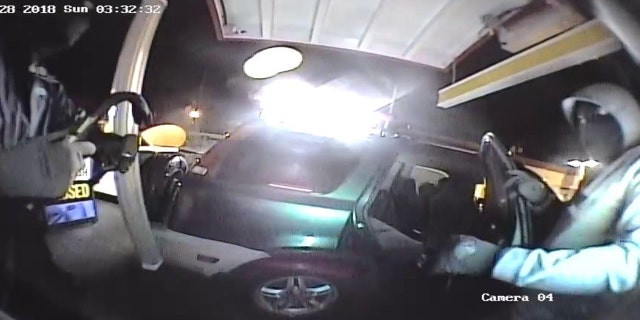 Armed with a crowbar, sledgehammer – and the blow torch – they pulled up to the cash and ticket machine, Boston 25 reported.
Surveillance footage shows one of the masked suspects attempting to use what appears to be a blow torch to try and steal the money inside.
When that failed to open the metal box, the suspects pulled out a crowbar and sledgehammer. That also proved fruitless.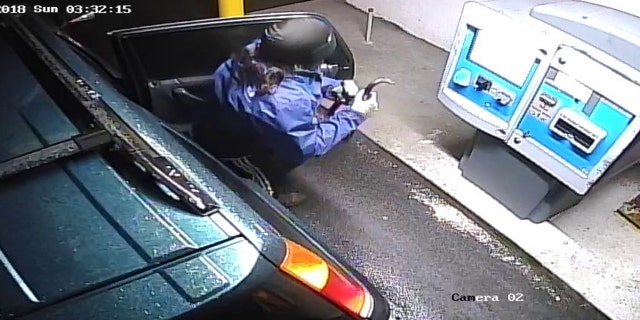 Police said the three suspects fled the scene and are still on the run.
One of the suspects was described as a light-skinned male with long black hair wearing a blue North Face jacket and black sweatpants. Another suspect was wearing a gray sweatshirt with a Nike logo on it and had a tattoo on the left hand.
Patrick Bernand, an employee at Haffner's Car Wash, told Boston 25 that they had learned of the attempted robbery a couple hours after it happened.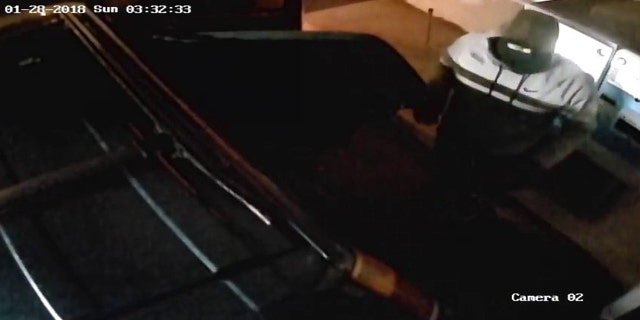 "We had about 650 cars done, it was a really, really busy day," he said. "[There was] a good $6,000 in there."
The car wash's owners told the news station they are looking at ways to increase security and make sure money doesn't stay in the machines overnight.