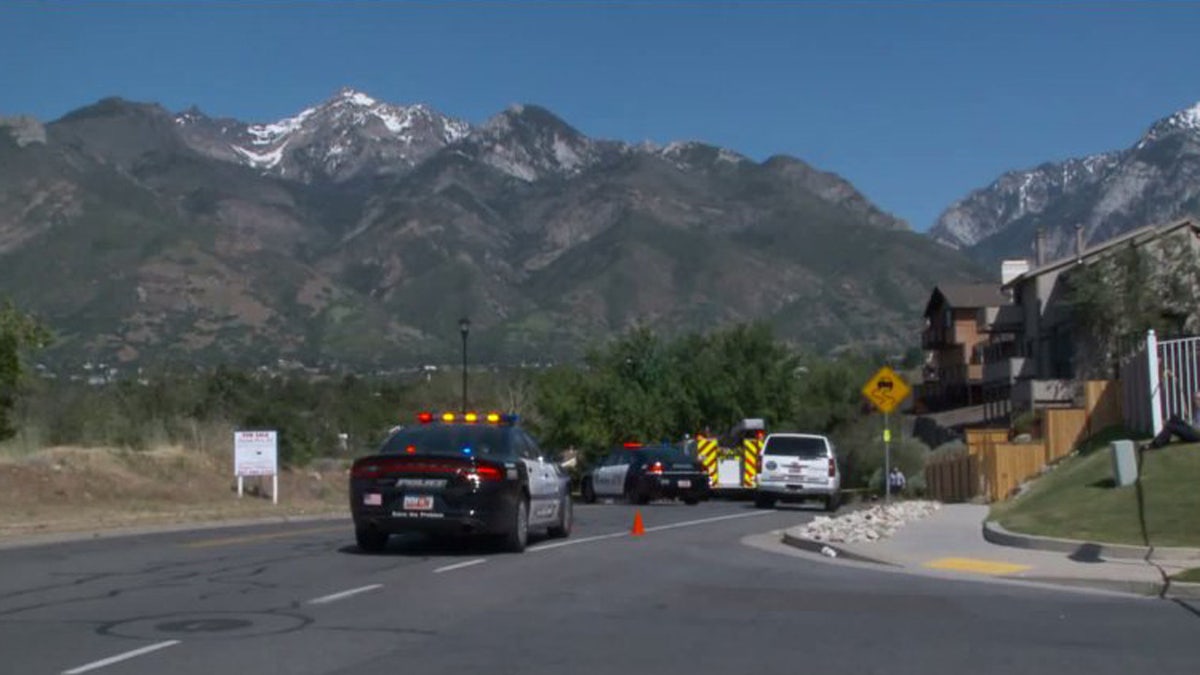 Three people were killed and two others were injured in a shooting near an elementary school outside of Salt Lake City Tuesday afternoon, police said.
Sgt. Jason Nielsen of the Sandy City Police Department said adults and juveniles were involved in the incident, FOX 13 Salt Lake City reported.
A public information officer for Sandy Police said the shooter is one of the three people confirmed dead.
The shooting took place around 4 p.m. outside a residential area, according to Sandy Police. The shooting happened in an area about 30 miles south of downtown Salt Lake City.
Resident Colby Corbett was in his backyard waiting for his 8-year-old son to walk home from school when he heard 20 to 30 gunshots within a few seconds.
"I was panicking bad," Corbett said. "I thought it was like a gun battle."
Corbett said he was relieved when his son arrived soon after, coming from the school and in the opposite direction of the gunfire. His son, Anthony, said he wasn't worried because he thought the gunshots were fireworks.
A nearby school, Brookwood Elementary School, was placed on lockdown, according to Canyons District.
"Brookwood Elementary has been placed on lockdown while police investigate an incident happening away from campus," a tweet from the school district said.
The school later lifted the lockdown, and is now serving as a family reunification point.
"Because the incident occurred after school had let out for the afternoon, many students found shelter in neighboring homes and businesses," the school district tweeted.
Read more from FOX 13 Salt Lake City.
The Associated Press contributed to this report.