20 Entrepreneurs on the Lessons Their Mothers Taught Them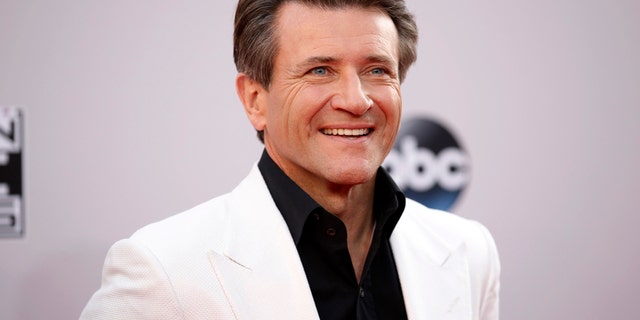 NEWYou can now listen to Fox News articles!
On Mother's Day, we send cards, flowers and spa certificates to our moms as a way of thanking them for their love and support over the years. But these gifts, designed for mothers universally, often fail to acknowledge how our moms' personal beliefs and actions have shaped our own.
Related: From Elon Musk to Richard Branson: What These 5 Famous Leaders Learned From Their Mothers
For entrepreneurs, timeless motherly advice resonates. Whether it comes to making a decision about turning a passion into a company, navigating the challenges of starting a business or interacting with people from all walks of life, these lessons ring true throughout every life and career stage.
We asked founders and executives to share the mom-inspired nuggets of wisdom that have made them better entrepreneurs. Here, we selected our favorite 20. Read their stories and then head to Facebookand Twitter to tell us what your mom taught you.
1. Robert Herjavec
Company: Herjavec Group, judge on Shark Tank
Lesson: Treat everyone with respect.
Whenever Herjavec is tempted to be mean to one of the contestants onShark Tank, he always remembers a bad day at school when his peers made fun of him. That night at home, his mother told him, "Robbie, nobody in this world is better than you and you are no better than anyone else."
2. Ryan Hoover
Company: Product Hunt
Lesson: Learn by building.
Hoover's mom was an entrepreneur herself, and she was always making something with her hands, from scrapbooks to jewelry. She encouraged her son to be curious and find side projects to spend his time on. It was her passion for creating things that led Hoover to build his own company.
3. Katia Beauchamp
Company: Birchbox
Lesson: Be independent.
Beauchamp's mother always helped her to recognize her own capabilities. One of her earliest memories of her mother's push for her to be more independent was when she allowed her to start signing her own report cards in sixth grade. She taught her to start with "I" and remember that her own interpretations of others' actions were more important than the actions themselves.
4. Stephanie Kaplan Lewis
Company: Her Campus Media
Lesson: Break the rules.
Kaplan Lewis's mother expected her to be relentless and assertive. Entrepreneurs often are told "no" when trying to manifest their ideas, and Kaplan Lewis never took "no" for an answer, thanks to the persistence her mother inspired in her. She's learned to get creative, shake things up and try to figure out a way to overcome every obstacle.
5. Aaron Rasmussen
Company: MasterClass
Lesson: Seek to learn and to teach.
Rasmussen's mother made him match his time playing computer games to his time spent learning skills such as typing or programming. Now, he's a CTO. He was also a math tutor in elementary school, and his mom advised him to figure out three different ways to explain the same thing to struggling students. He still does this when trying to convey ideas. As a co-founder of an education company, he acknowledges that "everyone learns differently."
6. Jana Eggers
Company: Nara Logics
Lesson: Passions change.
Throughout Eggers's childhood, her mother had four careers: registered nurse, non-profit volunteer, department store manager and revenue accountant. Every time she switched to a new field, she did so with the goal of learning, doing well and making an impact. This motivated Eggers to pursue her passions while accepting the possibility that they might change one day.
7. JT Marino
Company: Tuft & Needle
Lesson: Be upfront and honest.
When Tuft & Needle unveiled its first mattress model, Marino's mom refused to sleep on it. It wasn't thick enough. Marino was grateful that his mom spoke her mind for the betterment of the company. Today, Tuft & Needle still requires that honest feedback is solicited and that every product passes the "Mom Test."
8. Tonya Lanthier
Company: DentalPost
Lesson: Understand the perspectives of others.
Lanthier's mother struggled with obsessive-compulsive disorder, and years of working to understand her mother's challenges instilled empathy. Being able to understand where people are coming from allows Lanthier to make decisions for the benefit of others -- out of love, she explains, rather than fear. Her customers are no exception.
9. Langley Steinert
Company: CarGurus, formerly TripAdvisor
Lesson: Effort matters most.
As an English teacher, Steinert's mother had the philosophy that grades didn't matter as much as the effort behind them. She assured her son that if he relied on extrinsic motivation or preoccupied himself with the successes of others, he wouldn't be able to focus on putting in the effort necessary to achieve his own.
10. Stacy Brown
Company: Chicken Salad Chick
Lesson: Take care of others (and feed them well).
Whenever guests arrived at the house, Brown's mother treated them "like royalty." She made people feel welcome in her home and fed them meals made from scratch. Brown says the home was like a restaurant, but no one paid to eat there. Her mother's caretaking and positivity inspired her to start the door-to-door delivery service that eventually became her restaurant franchise.
11. Patrick Llewellyn
Company: 99designs
Lesson: Commit to your vision.
When Llewellyn's mother was a child, she suffered from scoliosis, which inspired her to become a chiropractor. Despite giving birth to her son at 19 and being in a serious car accident at 20, Llewellyn's mother opened her own practice by 23. This taught Llewellyn that family and work can coexist, and hard work and determination are the keys to realizing your goals.
12. Julie Cole
Company: Mabel's Labels
Lesson: Never complain.
Cole's mother never complained -- about anything. She never panicked or overreacted in a time of crisis. It wasn't until she grew up and started her own business that Cole realized the value of her mother's example. Now, whenever she feels exhausted, overworked or underpaid, she reacts not by complaining, but by taking action and getting down to work.
13. Yaron Galai
Company: Outbrain
Lesson: Don't fear failure.
Growing up, Galai would forego studying to program his Commodore 64 or play soccer. When his mom got called in to a meeting with the school principal to discuss some exams he'd failed, she explained that her son's outside passions mattered most to her. Today, Galai doesn't let a fear of failures (or high-pressure business meetings) get in the way of his passion.
14. Nely Galán
Company: Author of Self Made, former president of Telemundo
Lesson: Stand up for yourself and others.
Galán was a victim of bullying in school, until one day when her mother's support inspired her to stand up for herself. Specifically, Galán would find herself the target of ethnic slurs. Her mother told her those kids were "ignorant," which led Galán to support other multicultural women in her career.
15. Andy Nielsen
Company: Everything But The House
Lesson: Take a moment to reset.
Nielsen's mother taught her children patience in many ways. She demonstrated the importance of making long-term investments, such as making a lifelong commitment to motherhood or starting a business. She also encouraged her kids to take "timeouts." As an entrepreneur, Nielsen often takes a moment to eliminate the noise around him and re-focus.