2 Texas principals arrested for failing to report sexual abuse allegations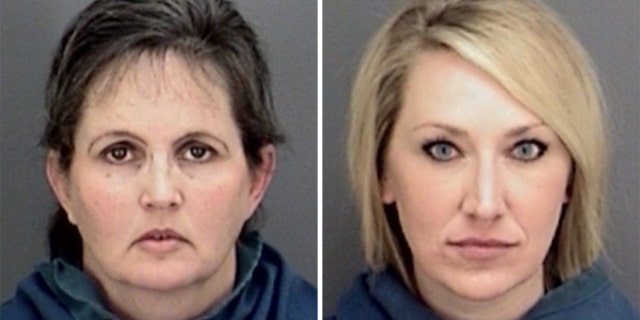 Two elementary school principals at a Texas school district were arrested within a week of each other for failing to report cases of sexual abuse to law enforcement.
Cindy Sue Underwood, 35, the principal of Kate Haynes Northwest Academy was booked into the Wichita County jail on Monday and released soon after.
Kory Fancher Dorman, 45, the principal of Crocket Elementary school was arrested last week.
Both educators were charged with failing to report separate and unrelated incidents of sexual abuse concerning students in their care.
The Wichita Fall Times Record News reported Underwood was arrested for failing to tell police a school iPad was used by three 6-year-old boys to take photos as they engaged in various sexual acts in a classroom.
According to the arrest warrant, the photos were taken on Oct. 3 and were reportedly found on Oct. 25 by the students' homeroom teacher.
The teacher informed Underwood of the findings. She told the parents, but did not alert law enforcement.
The children were sent home, which detectives said put others at risk.
Dorman was arrested Jan. 31 for allegedly not reporting a sexual assault of a first grader at her school.
According to the arrest warrant, Dorman was notified by three grandparents in mid-December that their 7-year-old grandson was sexually assaulted by a fellow 6-year-old student while in a bathroom at Crockett elementary school. It's unclear when the assault occurred.
Dorman told authorities that she delegated the responsibility of investigating the allegations to the school counselor. She did not report the allegations to law enforcement and was unaware that anyone had reported the incident after they returned from the holidays about 20 days later.
Both Underwood and Dorman were put on administrative leave by Wichita Falls ISD district officials on Friday.
The Texas Family Code states that teachers are mandatory reporters.
In a statement, the Wichita Falls ISD superintendent said the "safety and security" of students are a "top priority."
"The staff and administrators in WFISD entered into the education field because of their love for children and their desire to do what's right by them," Michael Kuhrt said in a statement shared on the district's social media on Monday.
He continued: "In light of these recent allegations, please know that WFISD will be reviewing its protocol and training for reporting suspected abuse."