2 Tampa teens accused of shooting dog and tying her to railroad tracks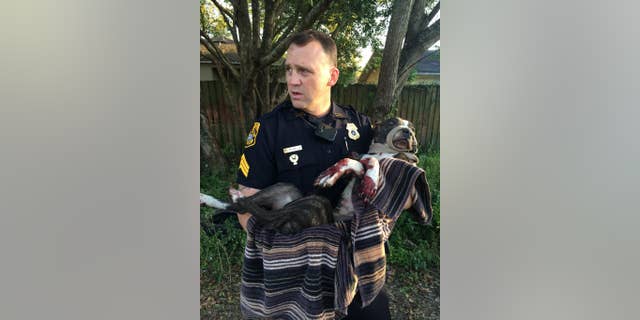 TAMPA, Fla. – Two Florida teenagers are accused of shooting a dog that was found tied to the railroad tracks near Tampa.
Tampa police arrested the 17-year-old boys Wednesday. They're charged with aggravated animal cruelty charges after authorities found the dog tied to the train tracks and suffering from two gunshot wounds on March 4. Officers took the dog to an animal hospital where she's recovering. They've named her Cabela.
Police say surveillance video led to the arrests. It showed four people walking to the tracks with a dog. Two adults left, but the teens stayed. Officers recognized one of the adults and interviewed him.
The dog's original owner said the dog had escaped. Sgt. Patrick Messmer says she had been used for fighting and didn't do well, which may have led to the shooting.