2 suspects dead in separate police-involved shootings in Illinois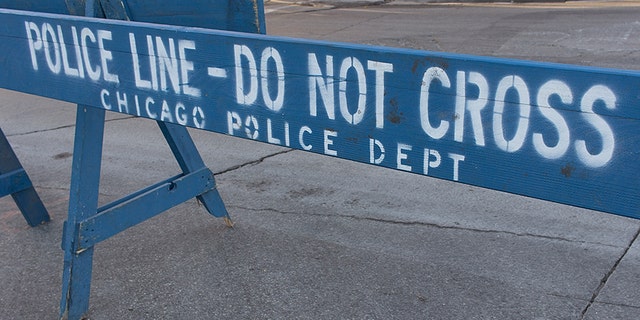 A man was fatally shot by Chicago police Tuesday night and another man was killed in a standoff with police in suburban South Elgin early Wednesday morning. Three officers were taken to the hospital in the latter incident.
Police were called to Chicago's West Garfield Park neighborhood at about 8 p.m. Tuesday to respond to a call about a man with a gun.
When officers arrived to the scene, the armed man apparently fled into an alley and hopped a fence. He was confronted by police and fatally shot.
WOMAN SEEN ON VIDEO SPITTING AT CHICAGO COP SENTENCED FOR MISDEMEANOR BATTERY
"Officers that were responding got into a confrontation with this armed individual. The officers were forced to discharge their weapon, striking the individual," Chicago Deputy Police Chief Al Nagode said in an evening news conference. He said the man was visibily armed.
Responding officers reportedly fired six to seven shots at the suspect.
The man was transported to Stroger Hospital, where he was pronounced dead. A "semi auto handgun" was recovered, according to a tweet from Chicago Police's chief communications officer Anthony Guglielmi.
Both officers involved in the shooting will be placed on "routine administrative duties" for 30 days.
Later Tuesday, about 40 miles away in South Elgin, police responded to reports about shots fired at about 10:50 p.m.
When officers arrived, the suspect allegely shot at them and barricaded himself inside an apartment complex stairwell, according to the Chicago Tribune.
He reportedly yelled obscenities at police and threatened to shoot if they approached him. He led police in a four-hour standoff before he was fatally shot by an officer at around 2:30 a.m., after he allegedly fired at police.
Three officers were transported to Presence Saint Joseph Hospital and another officer was taken to Advocate Sherman Hospital, the Chicago Tribune reported. All had non-life-threatening injuries. The officer who shot the suspect was taken to the hospital for observation, according to a police statement.