2 suspects charged in connection with gruesome quadruple homicide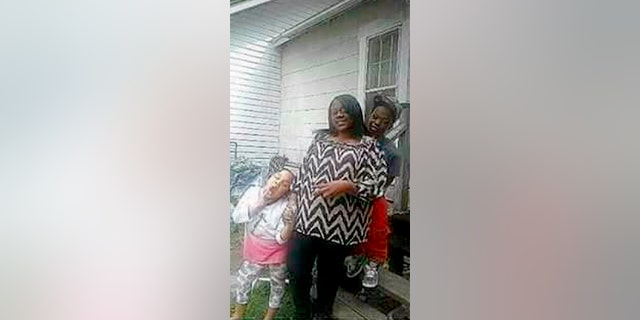 Two suspects were charged early Saturday in connection with the gruesome quadruple homicide that shocked a small city in upstate New York.
Justin Mann was charged with "three counts of second-degree murder and one count of first-degree murder," the Times Union reported. James White was charged with "four counts of second-degree murder."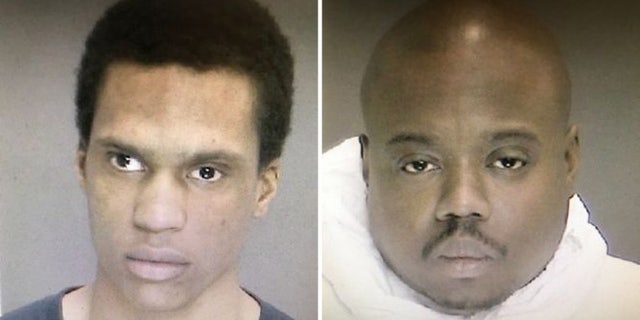 Both men pleaded not guilty at their arraignment in Troy City Court early Saturday and are being held with out bail at Rensselaer County jail.
Shanta Myers, 36; her children, Jeremiah "JJ" Myers, 11 and Shanise Myers, 5; and Brandi Mells, 22, her lover, were found dead by their property manager the day after Christmas in a basement apartment in Troy, NY, just north of Albany.
SURVIVING SON OF WOMAN MURDERED WITH HER TWO CHILDREN AND LOVER FEARS HE'S NEXT
Law enforcement sources told the Times Union the two men were taken into police custody Friday in Schenectady.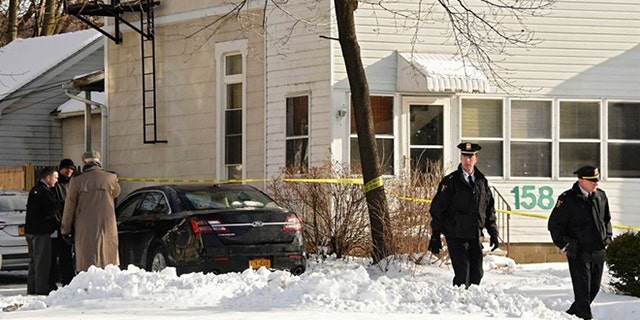 Police started to probe the two men after looking over surveillance footage from cameras across the city.
The Times Union reported the victims were discovered by officers with their "hands and ankles bound and appeared to have had their throats cut." The two children were discovered together in a "kneeling position with their heads and chests on a bed."
Police found a bloody knife at the crime scene and another knife close to the victims.
Police have not immediately disclosed what the motive was.
John Tedesco, Troy's police chief, hinted at the gruesomeness of the scene during a news conference Wednesday.
"After being in this business for 43 years, I can't describe the savagery of a person who would do this," Tedesco said. "I don't think there's any doubt that a person who committed this crime is capable of anything."
He added: "It was the number of people killed, the manner in which they were killed. And the children being involved."
POLICE IDENTIFY MOTHER, PARTNER AND 2 CHILDREN FOUND MURDERED IN NEW YORK APARTMENT
Shakera Symes, Shanta Myers' sister, told Spectrum News the murders devastated her whole family.
"Give the information to the authorities so that they can help find the person who has destroyed us, emotionally, mentally," Symes said. "It feels like somebody has ripped us to shreds."
Isaiah Smith, the surviving son of Myers, told reporters Thursday he was afraid he would be targeted by his family's killer(s) next.
"I'm scared to go to the corner store," Smith told reporters Thursday. "I'm not sure if they're coming for me next."
The gruesome murders shocked the small community just north of Albany. Symes pleaded for answers in the mysterious murders.
"They were home, safe in their house. Understand how important the safety of your house is," Symes said. "It's about the answers that we deserve and we need."
The Associated Press contributed to this report.