2 South Carolina murder suspects on the loose after prison escape; 1 inmate captured, officials say
NEWYou can now listen to Fox News articles!
One of three inmates who escaped from a South Carolina prison was captured Sunday night after authorities launched a dragnet; but the other two inmates, both murder suspects, remained on the loose.
Christopher Shannon Boltin, 27, was taken into custody in Lexington County, the Orangeburg County Sheriff's Office announced in a Facebook post. Boltin had been behind bars on carjacking and grand larceny charges.
Manhunt efforts continue to focus on Tyshon Demontrea Johnson, 27, and Curtis Ray Green, 20 — both of whom remain at large. Officials did not reveal exactly how the men seemingly broke out.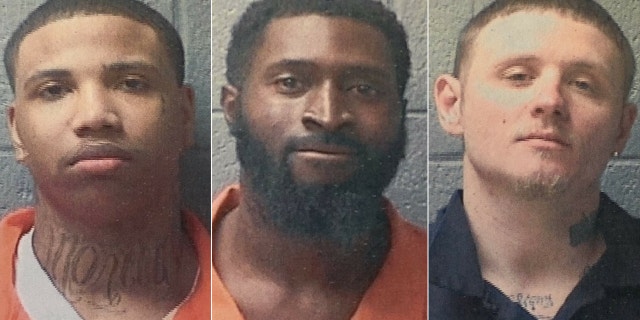 Investigators discovered the three were missing after they were notified of a possible escape attempt just before 10 p.m. Saturday.
Authorities said the two inmates, who were both charged with murder, are considered dangerous.
Other inmates who possibly helped the inmates escape are being questioned.
The sheriff's office urged anyone with information on the suspects or incidents to call Orange County Sheriff's Office at 803-534-3550 or Crimestoppers at 1-888-CRIME-SC.