2 may face kidnapping charges after newborn baby found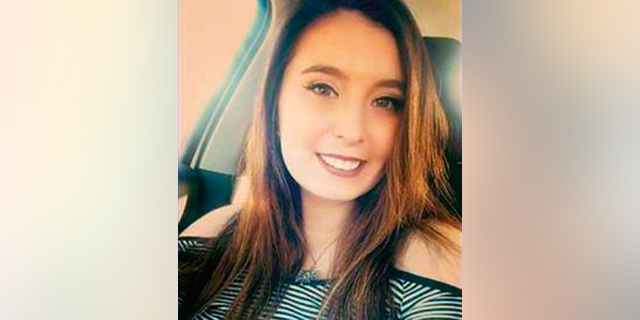 FARGO, N.D. – Two people could face kidnapping charges after police found the newborn baby of a missing Fargo woman with a person who is a suspect in her disappearance, authorities said Friday.
Brooke Crews, 38, and William Hoehn, 32, were arrested Thursday night after police tried to interview them about 22-year-old Savanna Greywind, who was eight months pregnant when she was last seen at her apartment on Saturday. Police Chief Dave Todd said the suspects are not cooperating, with the exception of indicating to detectives that it was Greywind's baby. The suspects were Greywind's neighbors in the apartment building.
"Both (of them) invoked their right to counsel and refused to answer any more questions," Todd said.
The baby was with Crews when she was arrested in the same apartment building where Greywind was living with her parents. Hoehn was apprehended separately.
"We have some possible motives here but I'm not willing to speak on those as of yet," Todd said.
Authorities found the newborn in the apartment with Crews on Thursday. The healthy infant is the custody of child protective services and is being cared for in a medical facility.
Forensic experts are trying to determine the manner of birth, Todd said.
Crews and Hoehn did not immediately respond to interview requests left with them at the Cass County Jail. It was not clear if either of them had lawyers.
Todd said searches for Greywind have come up empty and are asking residents throughout the city to look through garages, fenced-in areas, outbuildings and dumpsters for "any sign of entry or evidence that anybody has been there." The chief also showed a picture of a "grayish green" Jeep Grand Cherokee with Minnesota plates he said belongs to the suspects, in hopes someone saw the vehicle Saturday or Sunday. Todd said "there's a chance" that Greywind is not in the area.
At least 100 volunteers furnished with maps, bug spray and bottled water were searching areas near the Red River in north Fargo for signs of Greywind. Dozens of people came from the Turtle Mountain Indian Reservation near the Canadian border, where Greywind is an enrolled member.
"I'm asking that people look into their hearts and help bring Savanna home," said Richard LaFountain, a member of the tribal council who joined their search.
Hoehn's criminal history includes a 2012 conviction in Grand Forks County for child neglect or abuse and a 2016 conviction in Cass County for simple assault-domestic violence. He also has convictions for possession of drug paraphernalia and drunken driving.
Todd said Greywind had gone to the apartment to help with a sewing project before disappearing. There are no other suspects, Todd said.
Police conducted three separate "strictly visual searches" of the apartment after Greywind was reported missing, Todd said. He said it's possible that the infant was not in the apartment at the time and was moved from another location.
Cass County State's Attorney Birch Burdick gave no indication of when charges might be filed.
"We are studying the information that is available at this time," he said.
___
This version of the story corrects the spelling of LaFountaine.