2 Marine fighter jets collide off San Diego over Pacific Ocean, pilots safe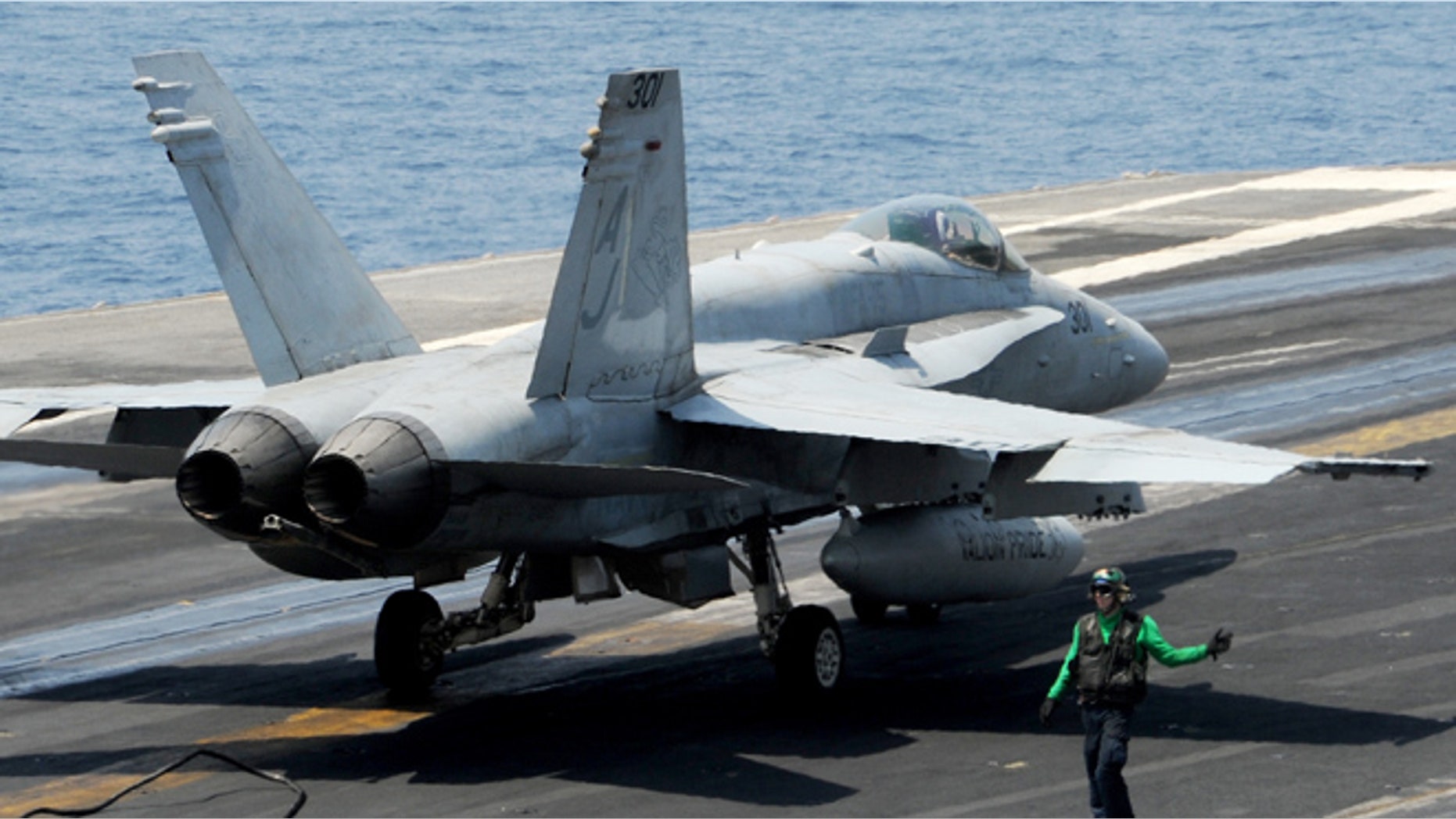 Two F/A-18 Hornet fighter jets collided Wednesday over the Pacific Ocean off the coast of San Diego, military officials announced.
One of the pilots was able to land safely after the collision at nearby Naval Air Station North Island, the base said in a statement. The second pilot ejected safely from his jet and rescue crews were en route to recover him, the statement said.
Marine Corps officials said they had no information on his condition or further details.
The jets belong to the Third Marine Aircraft Wing based out of Marine Corps Air Station Miramar in San Diego.
Officials said the cause of the crash is under investigation.
Fox News has previously documented the struggles of Marine Corps aviation.
Fox News' Lucas Tomlinson and The Associated Press contributed to this report.