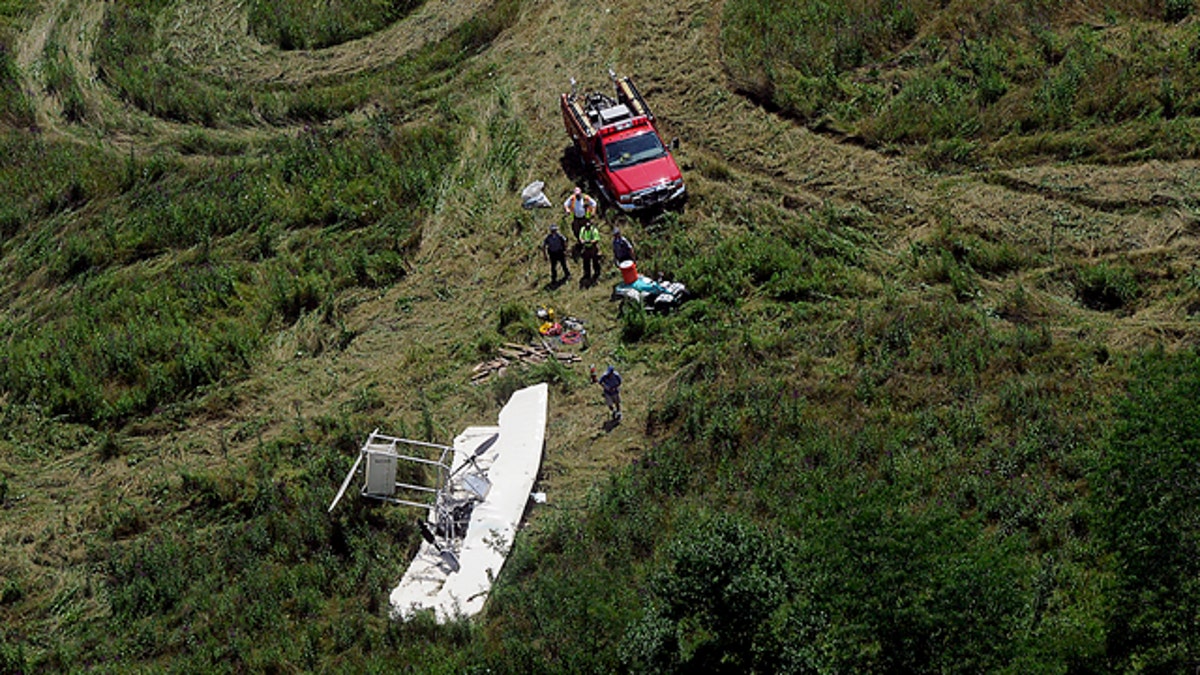 SPRINGFIELD, Ohio – A newly produced model of a Wright Brothers biplane crashed Saturday in the midst of its flight testing in rural Ohio, killing the two volunteer pilots aboard.
Both pilots had extensive experience flying the biplane, built by a company that uses the planes to promote public awareness of Dayton as the birthplace of aviation.
The pilots, 65-year-old Mitchell Cary and 73-year-old Don Gum, observed the highest standards of safety and made enormous contributions to the organization and the aviation heritage community, Phil Beaudoin, president of Wright "B" Flyer Inc., said in a statement Saturday.
"They were good friends and we will miss them deeply," he said.
The pilots took the plane up around 10 a.m. Saturday, said Mick Lecocq, manager of Springfield Beckley Municipal Airport.
The Ohio State Highway Patrol, which is investigating, said it received a call shortly before 11 a.m. about the crash, in an area surrounded by cornfields about 3 miles from the airport.
The plane, dubbed "Silver Bird," was built to modern standards and approved for its test flight program by the Federal Aviation Administration, Beaudoin said.
The plane was the third produced by the company based at Dayton-Wright Brothers Airport near Dayton, and had completed about 25 hours of its mandatory 40 hours of flight testing, Beaudoin said.
Beaudoin said Wright "B" Flyer Inc. flies and displays lookalikes of the Wright brothers' first production airplane, the Model B.
Springfield is about 45 miles west of Columbus.