2 Injured in Natural Gas Explosion in Seattle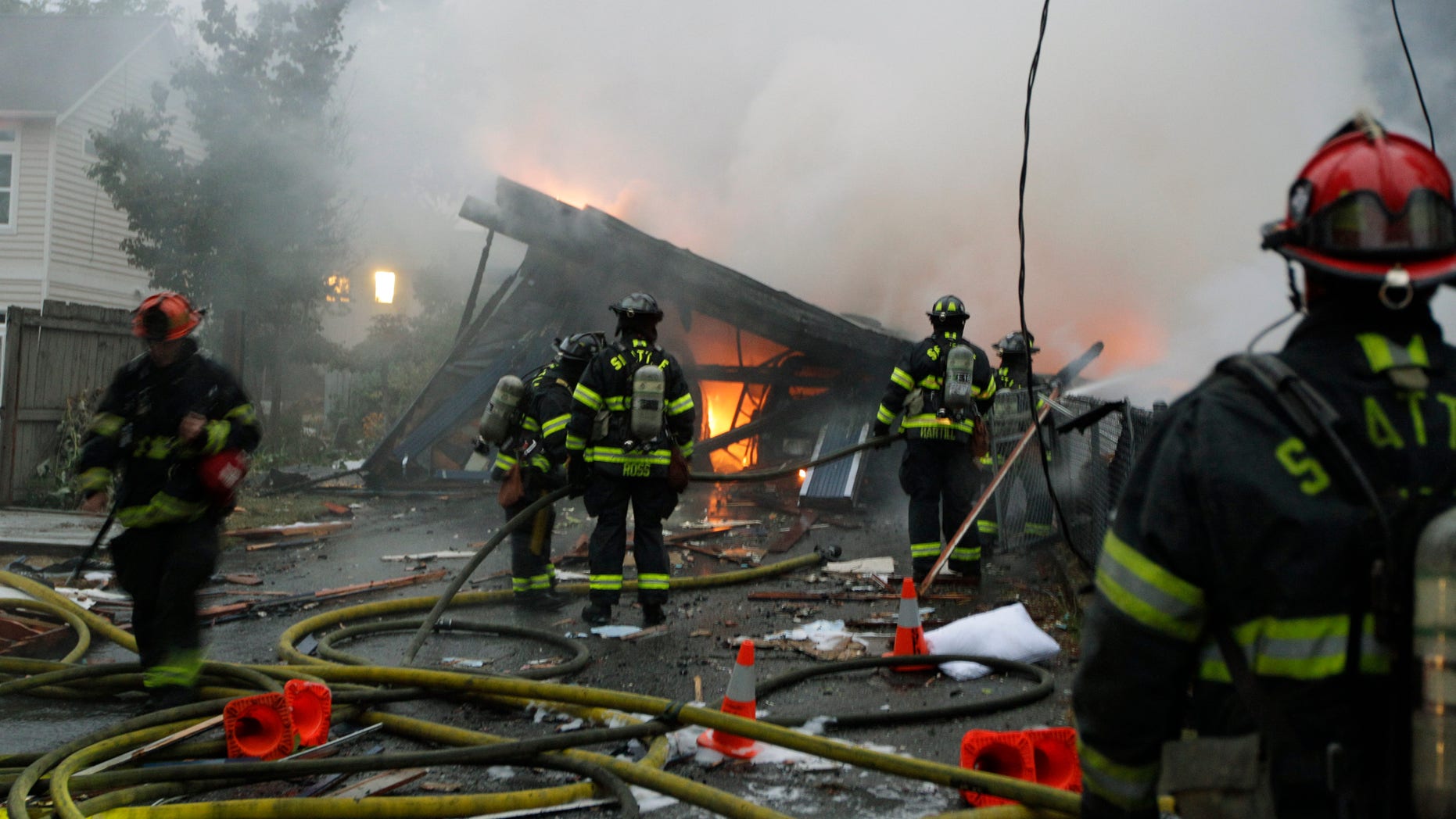 SEATTLE -- A natural gas leak inside a home caused an explosion and fire that destroyed a north Seattle home and injured two residents, the Seattle Fire Department said.
A couple who lived in the house thought they smelled gas Sunday night but weren't sure so they didn't report it, spokesman Kyle Moore said.
"When they woke up this morning and smelled something, they were turning on things and `boom!' -- the explosion," Moore said.
The gas fumes apparently were sparked by an appliance, he said.
The couple -- in their 50s --both suffered second-degree burns and are at Harborview Medical Center. The woman has life threatening injuries. The man in serious condition and was able to talk to investigators.
The explosion around 6 a.m. Monday rattled homes across north Seattle. It broke windows in nearby homes and debris fell a block away.
Firefighters were still putting out hot spots two hours later as Puget Sound Energy crews worked to stop the natural gas leak.
About two dozen homes were evacuated. Metro buses were brought in to shelter residents from the rain and a neighborhood church was used as a shelter.
There had been a natural gas leak Sunday about five blocks away, Moore said.
The utility is investigating to see if they are related, said spokeswoman Terri-Ann Betancourt.
Jordan Entler, who lives on the third floor of a building across the street, said the explosion knocked pictures off his wall.
"I thought it was an earthquake, or something that had landed on my roof," he said. "Then I went outside and saw this big ball of flame."
He went to the neighbors' home across the street and made sure they were able to get outside. All of the windows on the back side of their house were blown out, Entler said.