2 Found Shot Dead Near Illegal Border Crossing in Arizona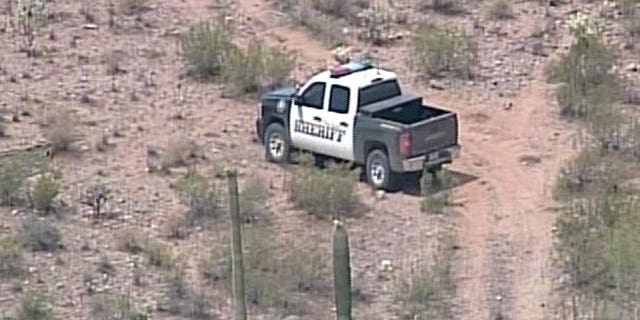 NEWYou can now listen to Fox News articles!
Arizona authorities found two bodies near a common illegal border crossing Sunday, not far from where a deputy was shot last April, MyFoxPhoenix.com reports.
Emergency dispatchers in Pinal County reportedly received a 911 call Sunday night from a man saying he and his friend had been shot before the cell phone signal was lost.
Officials later found the bodies and two weapons, described as a long gun and handgun, according to the station.
Police said it's not clear whether the victims were illegal immigrants -- adding that the pair had tattoos indicating that they were from the area.
The location where the murders occurred is a well-known smuggling corridor for drugs and illegal immigrants headed from Mexico to Phoenix and the U.S. interior. It is also near where Pinal County Deputy Louie Puroll, 53, was shot and wounded April 30 allegedly by drug smugglers.