2 Florida horses left to die survive months eating wood, manure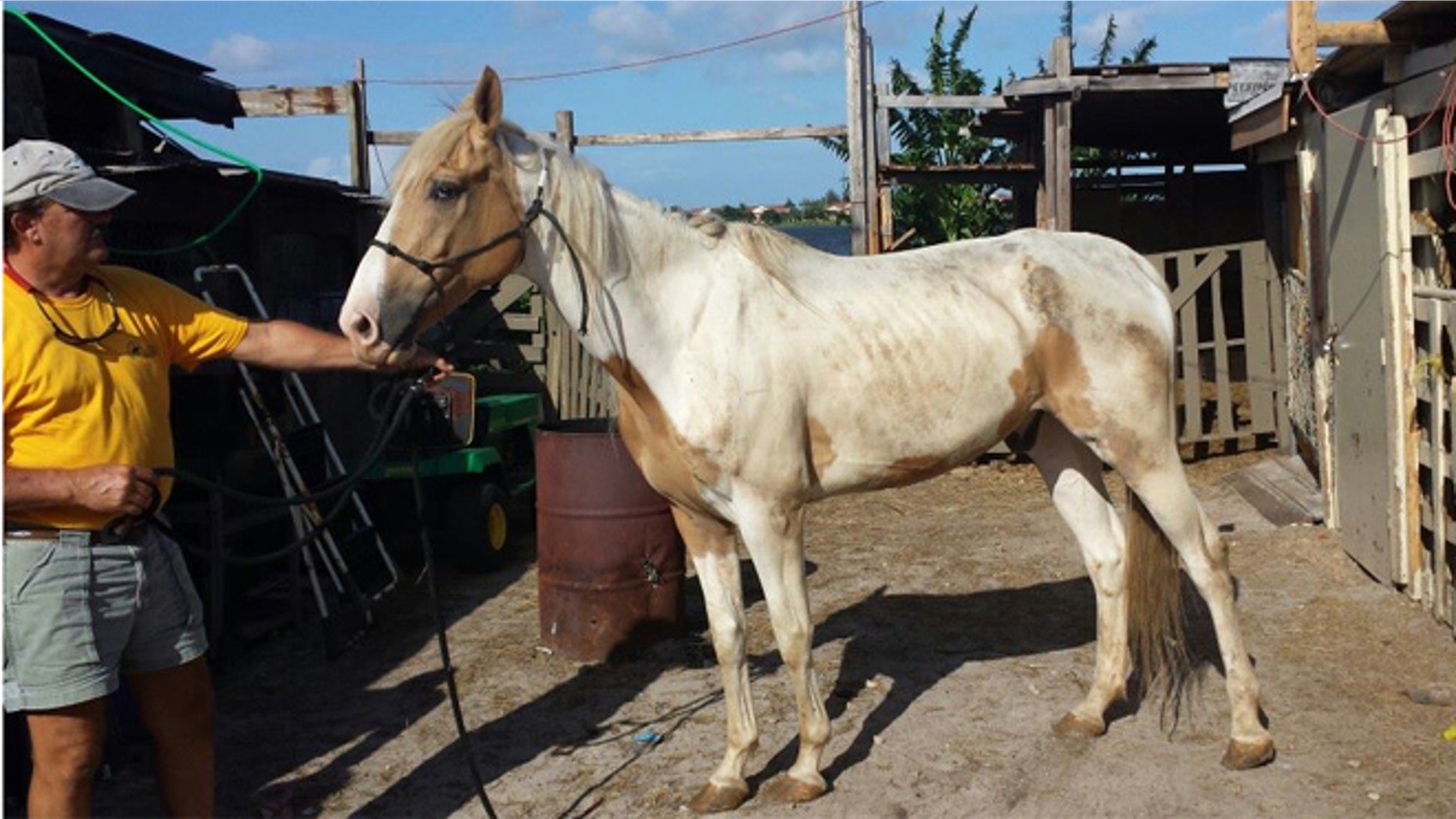 Authorities say two horses were each 200 pounds underweight when they were found boarded up in a stall at a South Florida ranch.
Jeanette Jordan of the South Florida Society for the Prevention of Cruelty to Animals says the horses were kept without food or water for months in an 8-by-10-foot stall at a boarding facility in Miami Gardens.
Jordan tells The Miami Herald that the horses survived by eating wood and their own manure. She says "it was almost like they were being nailed into a coffin to die."
The report said the horses were both 200 pounds underweight and more troubling than most cases because there is a lake within view of their stalls. "They could see the water, but they couldn't get it," Jordan told the paper.
Police began investigating at the facility after receiving a report about animals that appeared to be extremely thin. The horses found Sunday have been moved to a rescue ranch in south Miami-Dade County.
The South Florida SPCA is trying to raise $10,000 for basic care for the horses.
The Associated Press contributed to this report