2 Florida deputies killed in apparent ambush at restaurant, suspect dead
Two sheriff's deputies were shot and killed Thursday in a restaurant in Trenton, Florida, in what appeared to be an ambush, officials said.
The shooting occurred at 3 p.m. at the Ace China restaurant when a man walked past a window and shot both through the glass, the Alachua County Sheriff's Office said in a statement made on behalf of the Gilchrist County Sheriff's Office.
"As fellow deputies responded to the scene, they found the shooter deceased outside the business," the statement read.
Gilchrist County Sheriff Bobby Schultz said Thursday night it was unclear if the gunman had killed himself. A motive for the shooting wasn't immediately revealed.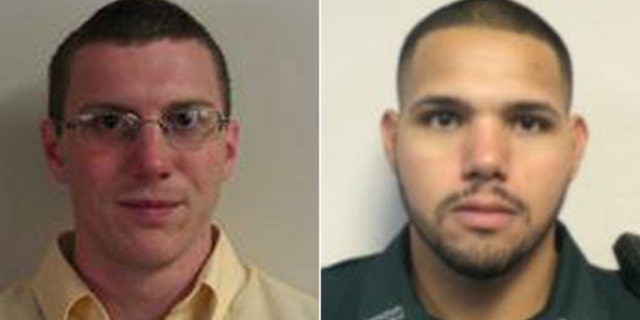 The deceased deputies were identified as Sgt. Noel Ramirez, 30, and Deputy Sheriff Taylor Lindsey, 25. The gunman was John Hubert Highnote, 59.
Ramirez and Lindsay "were the best of the best," Schultz said.
"They don't need to be remembered strictly for their untimely death but they need to be remembered for the type of people that they are," he added. "And that's good individuals, good deputy sheriffs."
Schultz said he knew both men personally and said he "loved them."
The department will grieve and be upset, Schultz said, but the department will "honor these men by doing our jobs. We will honor them by doing what we're supposed to do."
Trenton is about two hours southwest of Jacksonville.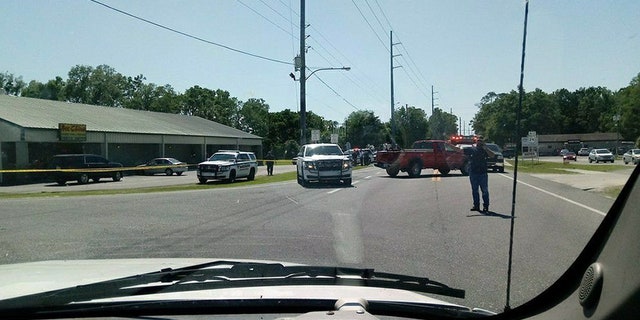 Florida Attorney General Pam Bondi issued a statement saying, "My heart breaks with the tragic news of two Gilchrist County deputies that were senselessly killed today while in the line of duty."
"The daily risk that law enforcement officers take to protect our communities is overwhelming," Bondi's statement continued. "My deepest condolences and prayers are with their families as they mourn the devastating loss of their loved ones. May their families, friends and fellow officers find peace and comfort during this very difficult time."
The Gilchrist County Sheriff's Office tweeted it had "suffered a terrible tragedy." The office said there were no suspects "at large" and asked the public to stay away from the area.
Gov. Rick Scott in a statement said he and his wife "are heartbroken by the loss of the two law enforcement officers in Trenton."
"It is a true evil for anyone to hurt a law enforcement officer, and in Florida, we have zero tolerance for violence, especially against police," he continued. "Tonight, I ask every Floridian to honor these law enforcement officers, their brothers and sisters in uniform and their families. May God bless those who work to keep our communities safe."
President Trump offered his condolences to "the families, friends and colleagues of the two @GCSOFlorida deputies (HEROES) who lost their lives in the line of duty today."
Fox News' Edmund DeMarche contributed to this report.