2 dead in SUV after overnight crash at Michigan school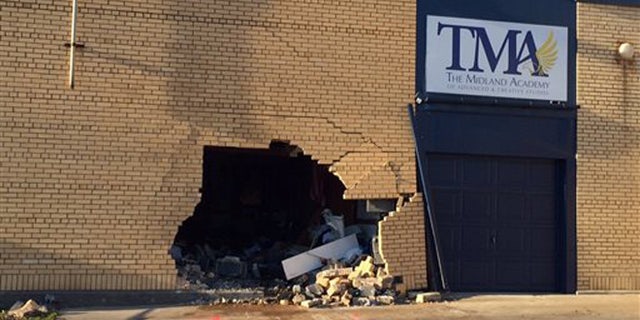 MIDLAND, Mich. – Police say an SUV crashed through the wall of a Michigan school that was closed for the night, killing two passengers and injuring the driver.
The crash occurred after 2 a.m. Tuesday at Midland Academy.
The Saginaw News says the victims are a 37-year-old man from Saginaw and a 33-year-old man from Bay City. The 35-year-old driver of the Jeep Liberty survived.
The Jeep went off the road and flattened trees before crossing a parking lot. Classes were canceled Tuesday.
Kathy Eurich, dean of students, tells the Midland Daily News she received a call from an alarm company and arrived to find rescue crews. She says the damage was "shocking" to see.