2 dead after boulders fall several hundred feet onto Utah home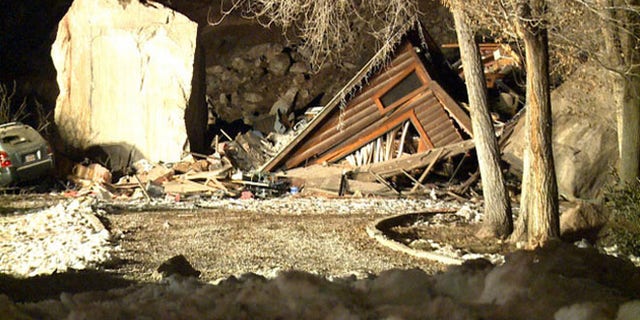 NEWYou can now listen to Fox News articles!
Boulders weighing hundreds of tons fell several hundred feet onto a Utah home Thursday evening killing two people inside, Fox13Now.com reported.
The two bodies were found by rescue teams near each other, but crews were forced to abandon the site in the town of Rockville, which is south of Salt Lake City because the area was considered to be unstable. The identities of the two people found in the rubble was not immediately clear and it was unknown if the two lived on the property.
Authorities are trying to determine what led to the rock shift, and pointed out that snow and ice had built up on the cliff and between boulders.;
"Obviously the large boulders have done a lot of damage to the house and also to the deceased, so we're going to wait until morning to attempt to continue with the recovery," Kurt Wright, the Springdale Police chief told the station.