2 dead after Angel Flight crashes in upstate New York, official says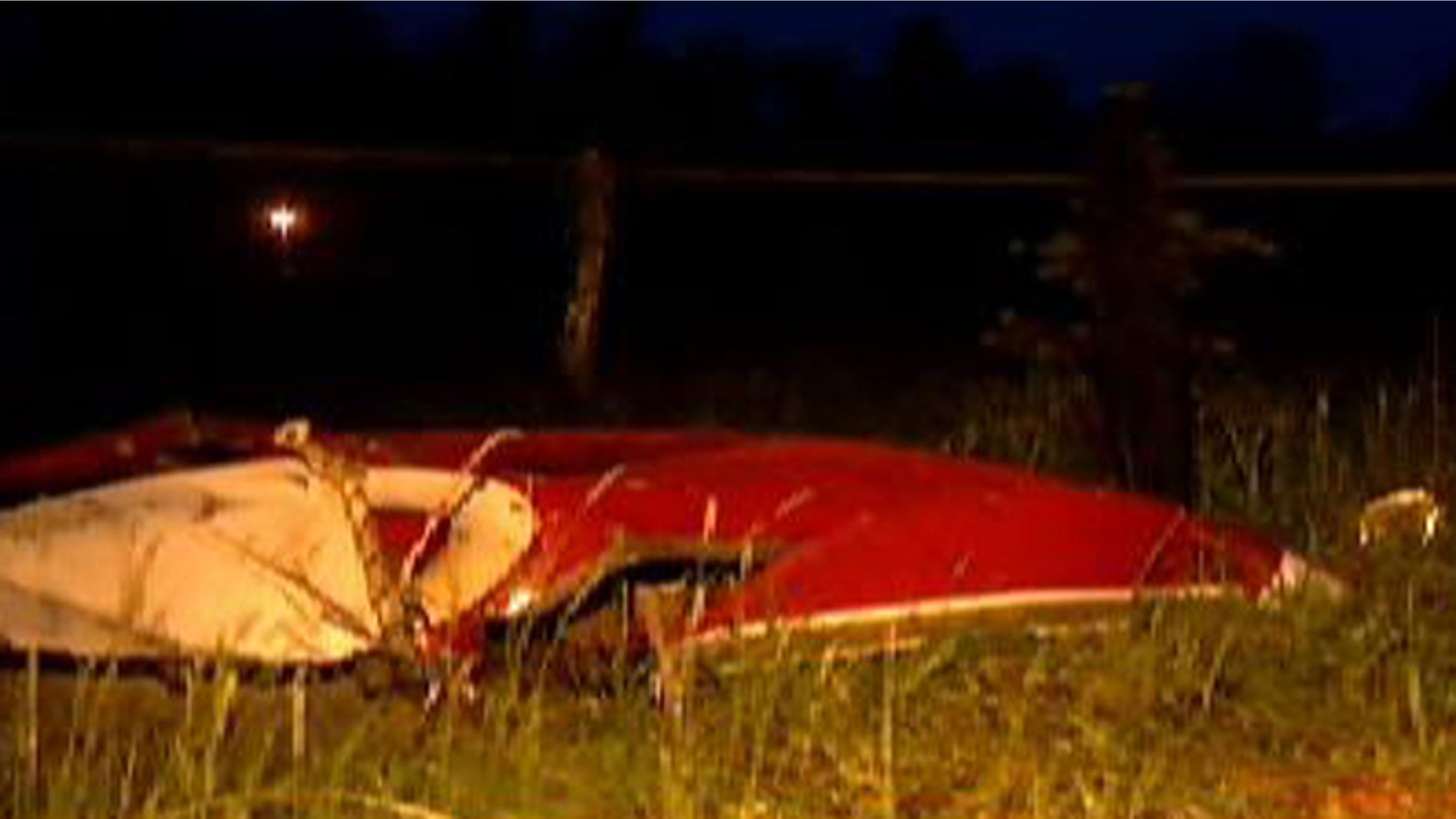 EPHRATAH, N.Y. – Divers searched a large pond while investigators combed nearby woods Saturday for any sign of the pilot of a volunteer Angel Flight that crashed, killing two passengers.
The plane's passengers were found dead Friday night near where the small plane crashed in Ephratah, about an hour west of Albany, Fulton County Sheriff Thomas Lorey said. The bulk of the plane was found submerged in a pond, he said.
Angel Flight is a nonprofit group that arranges free air transportation for sick patients from volunteer pilots. Larry Camerlin, president and founder of Angel Flight Northeast, said the organization was "tremendously saddened" by news of the crash.
"We all offer our thoughts and prayers to the families of those affected," Camerlin said in a statement. "Our volunteer pilots are the most compassionate and generous individuals who donate their time, aircraft and fuel to transport patients and loved ones for free to essential medical care that would otherwise not be readily available to them. There are no words that can adequately express our sorrow."
Officials haven't yet identified the passengers or pilot.
The twin-engine Piper PA 34 departed from Hanscom Field in Bedford, Mass., and was headed to Rome, N.Y., before it crashed just after 5 p.m., Federal Aviation Administration spokeswoman Kathleen Bergen said.
Ephratah resident Roger Berry, 75, told The Associated Press that he was outside chopping wood when the plane crashed.
"When I heard it I knew something was wrong," Berry said. "It made one circle and came back around."
Berry said he heard a bang, then saw pieces of the plane fall out of the air. "Then I heard a thud," he said.
Although most of the plane landed in the pond, Berry said pieces, including the engine, scattered about the area.
"My neighbor, she was sleeping in her bedroom," Berry said. "The motor fell 50 feet from her bedroom."
Berry said he ran home to get his raincoat, then assisted rescuers by directing traffic.
The FAA and the National Transportation Safety Board are investigating what might have caused the crash.
Visibility at the time in Rome was 10 miles, said National Weather Service meteorologist Brian Montgomery. It was slightly raining with rinds of 13 to 14 mph.
Angel Flight Northeast said it has set up free air transportation and medical care for more than 65,000 children and adults on about 60,000 flights covering more than 12 million miles. It was founded in 1996