2 Chicago officers relieved of powers after suspect killed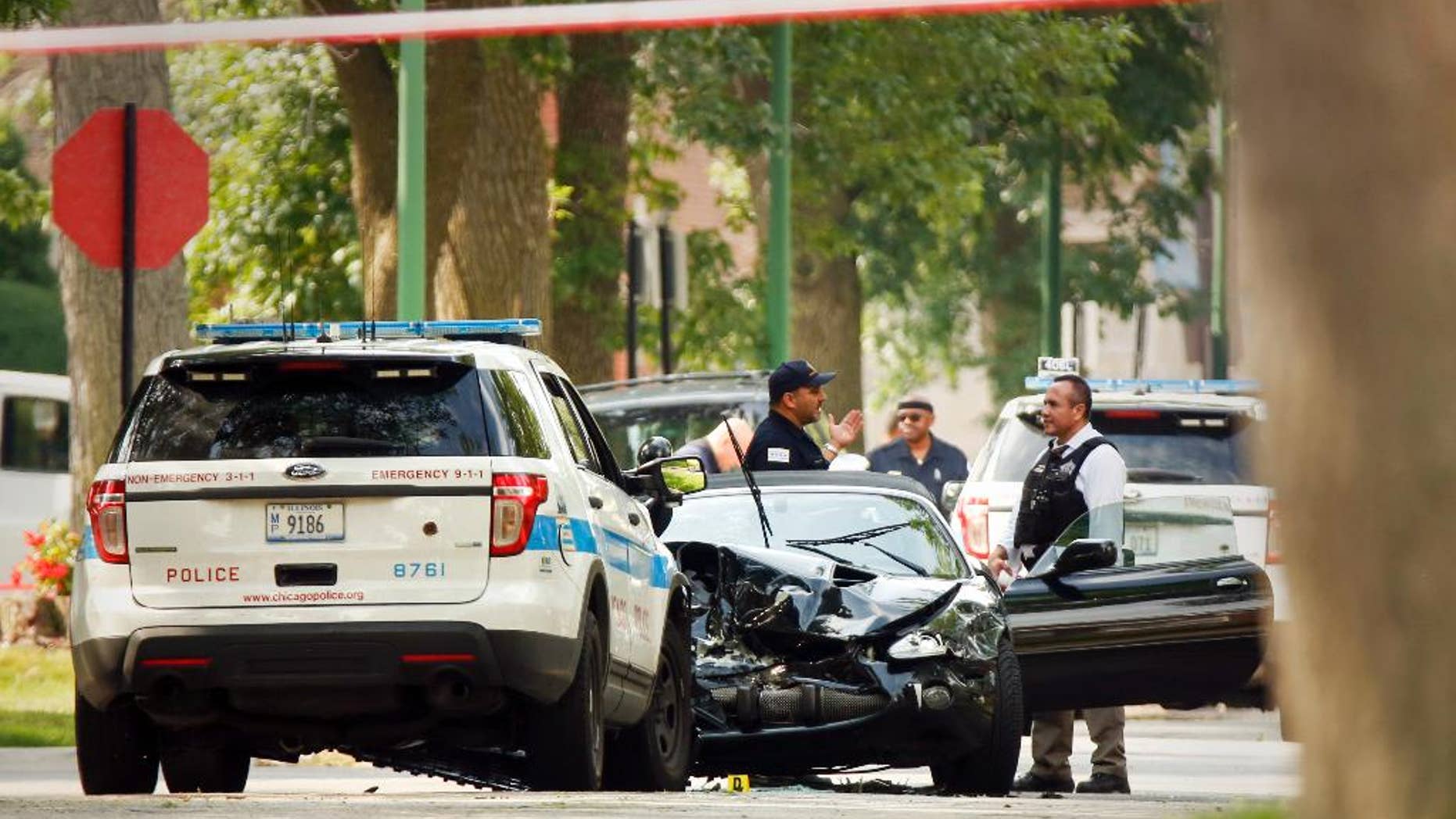 CHICAGO – Chicago Police Superintendent Eddie Johnson has relieved two officers of their police powers following a police-involved shooting that left a suspect dead.
Spokesman Anthony Guglielmi says although Thursday night's shooting of 18-year-old Paul O'Neal of Chicago remains under investigation, departmental policies may have been violated by the officers. He added that the department is still reviewing the actions of a third officer involved in the shooting.
The shooting occurred during a stolen vehicle investigation.
Authorities say officers exited their vehicle late Thursday after stopping a Jaguar convertible that had been reported stolen. Chicago Police First Deputy Superintendent John Escalante says the driver of the Jaguar, identified as O'Neal, then put the vehicle in drive, sideswiping a squad car and a parked vehicle. Escalante says the officers fired, hitting O'Neal who later pronounced dead at a hospital.