2.65-carat diamond at Arkansas state park found in less than 10 minutes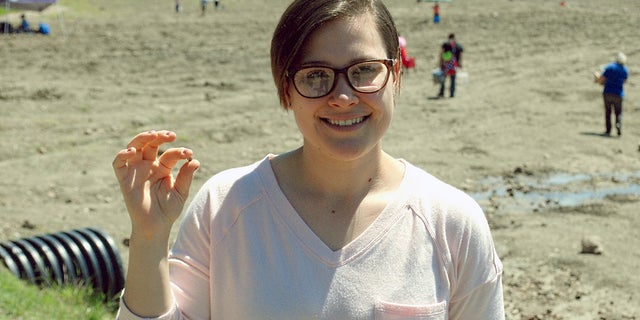 An Oklahoma woman struck gold when she found a 2.65-carat diamond at an Arkansas state park in less than 10 minutes.
Victoria Brodski and her family visited Crater of Diamonds State Park on Saturday after she heard someone found a 7.44-carat diamond there in March, according to the Arkansas State Parks website.
Brodski, 25, picked up a shiny object she thought was a pretty piece glass minutes after she arrived that morning. She dropped it in her pocket and kept searching for diamonds for the rest of the day.
$7.7 MILLION BID FOR SIERRA LEONE 709-CARAT DIAMOND FAILS
Brodski realized hours later that she picked up more than a piece of glass when she was at the park's Diamond Discovery Center.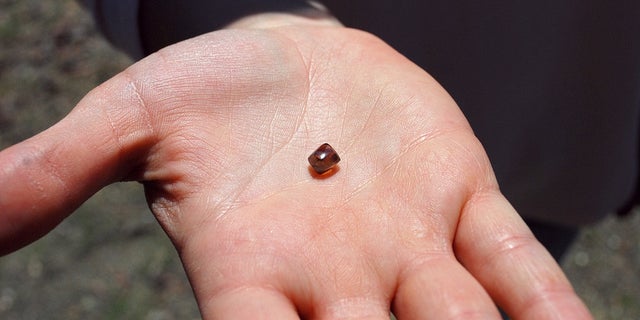 "I was looking at pictures of diamonds on display and noticed their similarity to what I had found," Brodski told the park.
A park staff confirmed she found a brown diamond, which she later named Michelangelo — after the Teenage Mutant Ninja Turtle. It was one of the three diamonds found that day and the second largest uncovered at the park so far this year.
"It's about the size of a bead, with a dark brown color, like raw honey. It has a smooth, rounded surface and appears free of blemishes, inside and out," Park interpreter Waymon Cox said.
GEORGIA COUPLE ADOPTS 7 SIBLINGS WHO SPENT YEARS IN FOSTER CARE
Brodski said she will be selling the diamond and splitting the money with her family.
"We made a contract before we came, that we would split anything we found among the four of us," she said.
Brodski found the diamond where water flows through and deposits gravel.
Since diamonds are heavier than most small rocks, they're often found near heavy minerals.