$2.5M settlement after police dismiss woman's kidnapping as 'Gone Girl' hoax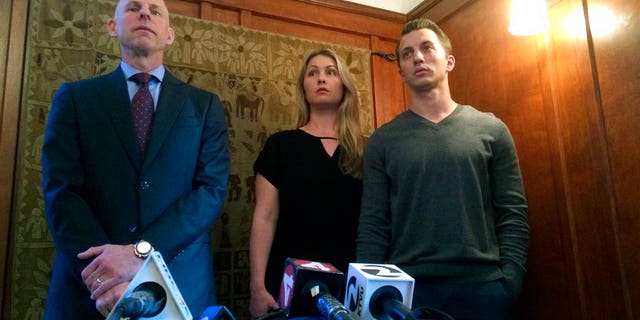 A couple have reached a $2.5 million settlement with a Northern California city and its police department after investigators initially dismissed the woman's kidnapping as a "Gone Girl" hoax.
The term refers to a 2012 novel and 2014 film about a woman who fakes her own abduction.
Police in Vallejo initially discounted a report by Denise Huskins and her boyfriend that a masked intruder drugged, kidnapped and sexually assaulted her in 2015.
They realized the couple was telling the truth after a disbarred attorney, Matthew Muller, was implicated in another crime and connected to the abduction. He pleaded guilty to the kidnapping and is serving a 40-year prison term.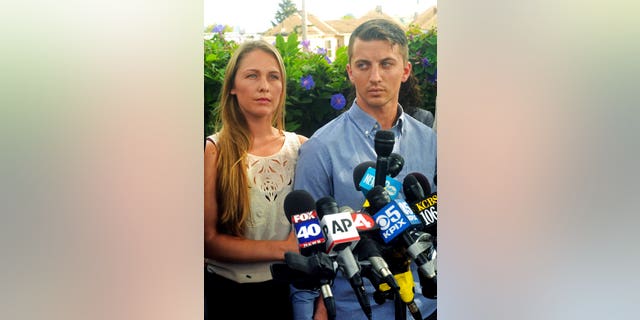 Vallejo police apologized after discounting the request for help. The city is about 32 miles northeast of San Francisco.
"The conduct plaintiffs allege goes beyond defendants being skeptical, investigating alternate theories, and expressing skepticism," U.S. District Judge Troy Nunley wrote in his 22-page decision, adding that, "A reasonable jury could find that defendants engaged in conduct that was extreme and outrageous."
Muller broke into the couple's home, tied them up, and drugged them, prosecutors said. He put Huskins in the trunk of his car, and held her for two days in his South Lake Tahoe home. Investigators said they found videos of Muller sexually assaulting Huskins.
During and after the kidnapping, Muller sent messages to a San Francisco reporter claiming that Huskins was abducted by a team of elite criminals. After she was released in Huntington Beach in Southern California, Vallejo police called the kidnapping a hoax, the Mercury News of San Jose reported.
Muller was later arrested in connection with an unrelated attempted robbery in the San Francisco Bay Area. Authorities said they traced a cellphone to Muller and a subsequent search of a car and home turned up evidence connecting him to the Huskins abduction. Huskins sued police, and a judge ruled last year that the lawsuit could proceed.
The Associated Press contributed to this report.