18 years later, police no closer in abduction of Iowa news anchor Jodi Huisentruit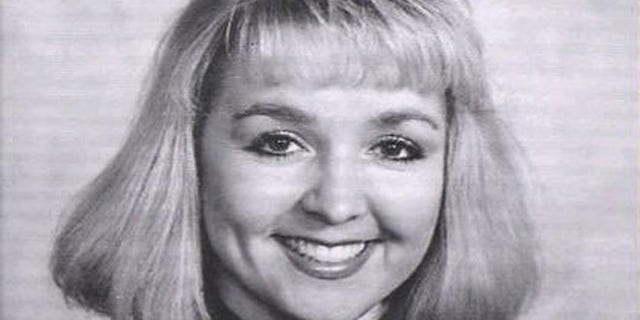 It was still dark outside when Jodi Huisentruit set off for her job as morning news anchor at a local Iowa station in June 1995. She had barely inserted the key into the door of her red Mazda Miata when the 27-year-old woman was attacked from behind and dragged into an unknown vehicle -- never to be seen again.
Nearly two decades since Huisentruit disappeared, investigators are no closer to solving one of the state's greatest mysteries.
"It's a cold case because it's 18 years old," Lt. Frank Stearns of the Mason City Police Department told FoxNews.com. "But it's not one of those cases that gets stuffed on the shelf. It gets worked constantly."
Huisentruit, a vivacious, upbeat young anchor who reported the morning news for CBS affiliate KIMT-TV, had overslept on the morning of June 27, 1995. Her producer, Amy Kuns, called Huisentruit at 4:10 a.m. to check on her whereabouts. A drowsy Huisentruit told Kuns she had overslept and said she'd rush to the station in time for her morning broadcast.
She never made it.
[pullquote]
A police officer, who arrived at Huisentruit's Mason City apartment complex at 7:30 a.m., came upon a crime scene. Huisentruit's red high heels, hair dryer and purse were strewn across the parking lot outside the building. The key to Huisentruit's vehicle was found bent inside the lock on the driver's side door, and drag marks were visible on the rain-soaked pavement, according to Stearns.
Contrary to various news reports, Stearns said no blood was detected at the scene -- only an unidentified finger print and partial palm print that may or may not have been related to Huisentruit's abduction.
Neighbors later reported hearing screams, but dismissed them as "campers being noisy," Stearns said, noting that Huisentruit's Key Apartments building was located near a campground. A witness also reported seeing a suspicious white van parked in the area at that time, but detectives have never recovered such a vehicle, he said.
Stearns said he believes the crime was the work of a single individual who likely knew Huisentruit, a Minnesota native who worked briefly as a flight attendant before joining the news business.
"There was no indication of any stalker whatsoever," he said.
Joann Nathe, Huisentruit's sister, told FoxNews.com that she believes the perpetrator either knew Jodi personally or had stalked her because the individual was privy to her early-morning schedule. Huisentruit typically left her apartment for work at 3 a.m.
"Poor Jodi. She loved life so much," Nathe said. "I just pray she didn't know she was going to go that way."
"We lost so much when we lost her," she said. "She was the sunshine of our family."
Huisentruit was legally declared dead in May 2001. Over the years, the names of several persons of interest emerged. John Vansice, a neighbor and friend of Huisentruit's, immediately came forward and said he was the last person to see the news anchor alive, according to police. Vansice, who was much older than Huisentruit, told detectives that she had visited his apartment the night before, and that the two had watched a video Vansice filmed of Huisentruit's birthday party just weeks earlier. Vansice denied any connection to the abduction and has since moved from Iowa to Phoenix, Ariz. He could not be reached when contacted by FoxNews.com.
"To this day, he [Vansice] is still a person of interest," Stearns said.
Other individuals have also been considered, like convicted serial rapist Tony Jackson, who is currently serving time inside a Minnesota prison. Jackson was living in Mason City, Iowa, at the time Huisentruit disappeared, according to police, and later moved to Minnesota. In a rap song made in prison, Jackson reportedly made reference to a body buried in rural Johnson County, Iowa, but no link to Huisentruit was ever found. Jackson was subsequently interviewed by police and maintains his innocence in the Huisentruit case, Stearns said.
Nathe described Vansice's relationship with her sister as unusual, saying he appeared fixated on Huisentruit, who she said never once mentioned his name to her. She also said Huisentruit's friends later described Vansice as having "a bad temper."
Nathe said she isn't convinced that only one person is responsible for the crime. She said Huisentruit's landlord reported hearing "two different male voices" in the parking lot at that time and the sound of a loud muffler.
Adding to the mystery was a claim in 2011 by a female Mason City police officer, who said an unidentified "informant" implicated two Mason City police officers, including Stearns, and a DCI agent in the abduction and murder of Huisentruit. Officer Maria Ohl, who was terminated from her job, said she received credible information implicating Stearns, Lt. Ron Vande Weerd and Bill Basler of the Iowa Division of Criminal Investigation, who is now retired.
Ohl declined to comment in an email sent to FoxNews.com. Stearns called the idea of a conspiracy within local, state and federal law enforcement "ridiculous."
Tim McCleary, who directed KIMT's weekend newscast in 1995, described Huisentruit as well-liked and "bubbly."
"She was always looking to have fun. She was just a pleasant person to be around," McCleary, who still works at the station, told FoxNews.com. "I never heard anyone say a negative comment about her."
Nathe said that while she believes her sister is dead, she has a flicker of hope that Huisentruit is still alive.
"I do believe in miracles," she said, "But the statistics aren't in her favor."
A reward is being offered for information in the case. Anyone with tips is being urged to call the Mason City Police Department at 641-494-3562.