17-year-old girl killed after jumping from burning building in London, reports say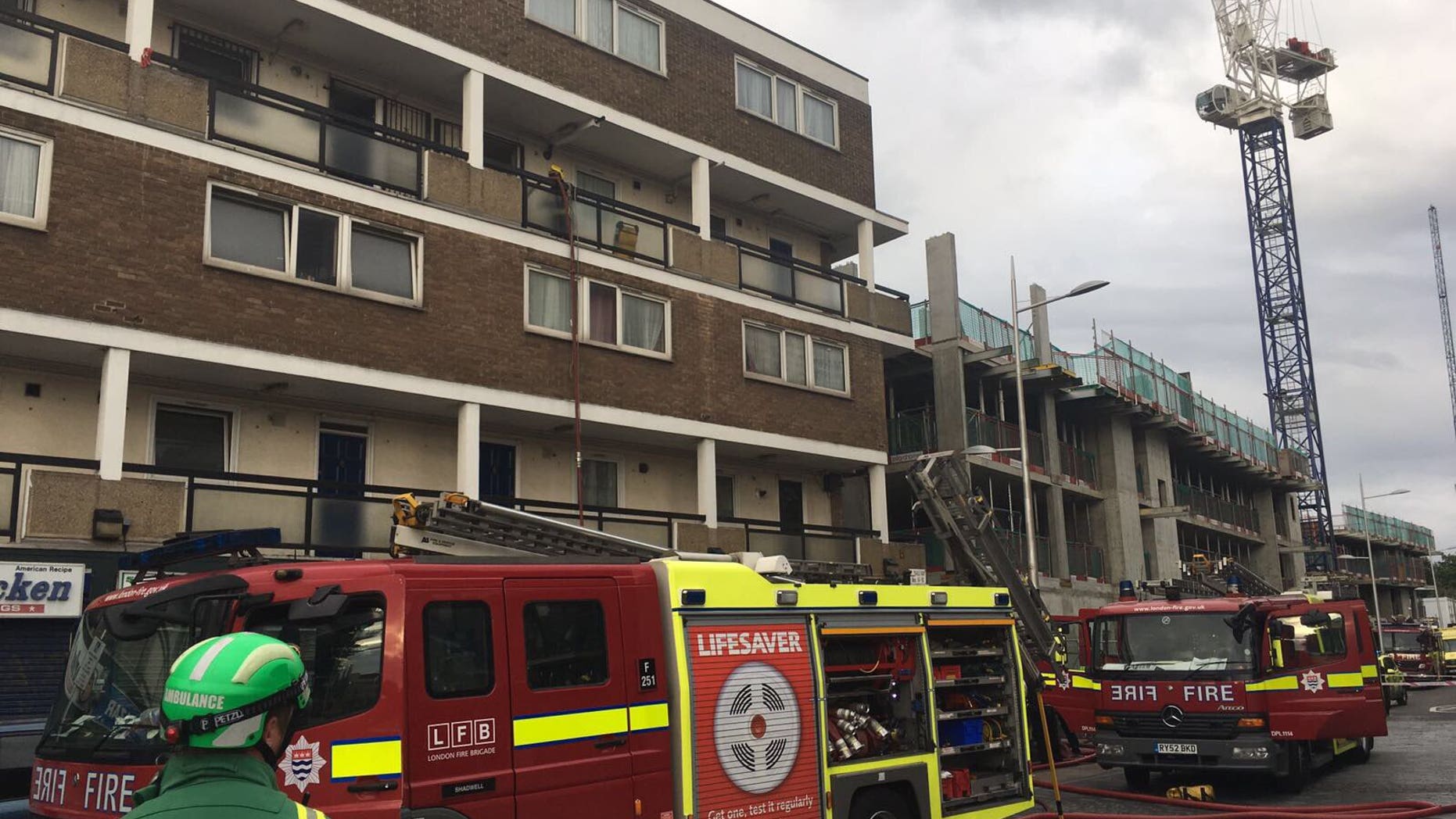 A high-rise fire in East London on Monday turned deadly when a 17-year-old girl jumped from a fourth-floor window, according to local reports.
The girl was pronounced dead at the scene by emergency workers. Four others were treated for smoke inhalation. Several people escaped before the workers arrived.
The fire broke out around 6 a.m.
More than 20 firefighters arrived to bring the flames under control within an hour. About 50 people escaped.
LONDON FIRE: 800 LONDON APARTMENTS EVACUATED OVER FIRE SAFETY CONCERNS
A neighbor said he woke up to the sounds of a girl screaming. "The young girl was trying to escape because her bedroom was on fire - she was on the window ledge. I think she was trying to make some form of rope to climb down." Helal Miah told the Daily Mail. "We were telling her not to jump, saying don't jump help is on the way, but the fire was so fierce it caught fire to her hair and clothes. It was absolutely awful."
Across England, more than 180 towers have failed fire safety tests. Much of the data emerged after Grenfell Tower caught fire, killing at least 80 people last month.
Police are investigating the cause of the latest fire.